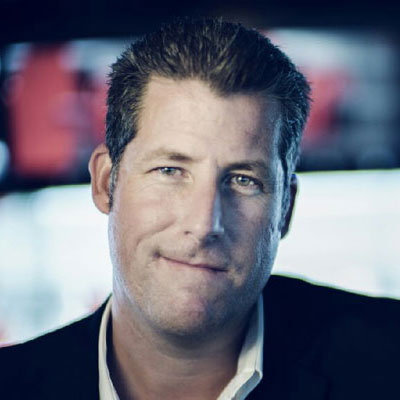 Captain Christopher Hearn
Marine Institute of Memorial University
Captain Christopher Hearn
Director, Centre for Marine Simulation, Marine Institute of Memorial University
Member of the Nautical Institute (MNI) and current President of the Master Mariners of Canada, Captain Christopher Hearn began his career after graduating from the Marine Institute's Nautical Science Program. He quickly moved his way through the marine ranks and certification to Master Mariner and obtained command of several types of vessels in the deep sea and subsea sectors as well as operations in the Arctic.
First coming ashore as a Marine Superintendent of operations with companies engaged in subsea cable laying and repair, seismic work, and general cargo operations, he was involved with resolving issues dealing with Flag state and Class and identifying training methods for improving competency among crews.
Captain Hearn returned to the Marine Institute in 2008 as the Director of the Centre for Marine Simulation. The Centre is the largest and most comprehensive marine simulation facility in North America and covers an entire range of training, industrial assistance, and research and development capabilities through the use of simulation technology. CMS's particular areas of expertise include the modeling and simulation of harsh maritime environments including navigation in ice, simulation of offshore oil and gas operations, and port design evaluation and operational risk analysis.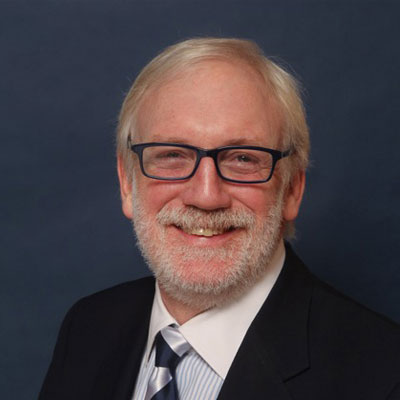 Captain Duke Snider
Martech Polar
Captain David (Duke) Snider FNI, AFNI
Captain David (Duke) Snider is the CEO and Principal Consultant of Martech Polar Consulting Ltd, a privately-owned company providing global ice navigation services and support for polar shipping, ice navigation, polar research, expedition logistics support and ice related consulting services. Martech Polar provides Ice Navigators on cargo, research, cruise and expedition ships and private yachts in ice covered waters worldwide. Martech Polar is heavily involved in assisting owners and operators to meet Polar Code requirements through completion of Operational Assessments and Polar Waters Operations Manuals. Martech Polar has been recently recognized by International Transport News Maritime and Shipping Awards 2018 as "Best Ice Pilotage & Navigation Specialists – North America" and by CV Magazine's Canadian Business Awards 2019 as "Best Polar Ice Navigation & Pilotage Specialists 2019".
Captain Snider is a Master Mariner with over 40 years at sea, operating many vessels in a broad variety of ice regimes in Arctic and Antarctic Polar Regions, the Baltic, Great Lakes and Eastern North American waters.  He has served onboard Naval, Commercial and Coast Guard Vessels. He retired from Canadian Coast Guard service as Regional Director Fleet Western Region in 2013 to run his own company. He remains active at sea, holding both Polar Waters Advanced Certificate of Proficiency and The Nautical Institute Ice Navigator Level 2 Certification. As a marine consultant he has extensive experience in authoring and contributing to numerous shipping feasibility studies, as expert witness in marine insurance arbitrations and cases as well as marine industry safety and risk reviews.
As an Ice Navigator Captain Snider has been the author of and contributed to many ice regime shipping feasibility studies as well as numerous papers on ice navigation. The second edition of Captain Snider's authoritative book Polar Ship Operations was published by the Nautical Institute in 2018 is soon to be released in a Spanish edition.  He holds a Bachelor of Maritime Studies degree granted by Memorial University of Newfoundland in 2006 and is a Fellow of the Royal Geographical Society. He was awarded the Queen's Diamond Jubilee medal in 2011 for his many years as a member of The Nautical Institute dedicated to improving safety at sea, with particular focus on improving standards of ice navigation. His honours also include the Canadian Coast Guard Exemplary Service Medal and the United States Coast Guard Antarctic Service Medal. He was recently awarded the Maritime Museum of British Columbia Beaver Medal for outstanding achievements in polar navigation including roles in promoting internationally recognized ice navigation qualifications.
Captain Snider is the Past President of The Nautical Institute and now sits on the Institutes Executive Board. He is Chair of the Ice Navigator Working Group which is tasked with administering The Nautical Institute's global standard for Ice Navigator Training and Certification Standard. He is a member of The Nautical Institute's NGO delegation to IMO on matters of ice and polar navigation.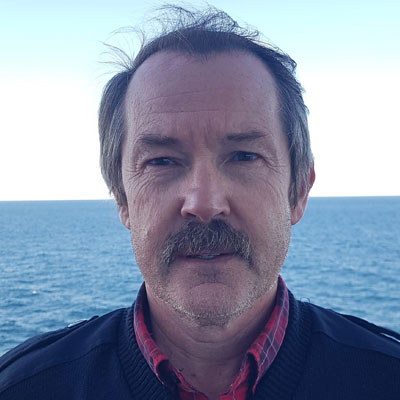 Captain Ivan Oxford
Shipmaster and Ice Navigator
Captain Ivan Oxford
Captain Oxford is an experienced shipmaster, ice navigator and educator. He graduated from Memorial University's School of Maritime Studies and is a Master Mariner with nearly 40 years of experience at sea on commercial cargo and government vessels engaged in near-coastal and foreign trade. Ivan first served on a vessel in the High Arctic in 1983 as a deck cadet and since that time has spent over 20 years on vessels in Arctic or Polar Water. Ivan is a Transport Canada Approved Instructor for a number of courses including the Training Courses for Officers of Vessels Operating in Polar Waters. He is currently serving as Shipmaster and Ice Navigator on ice-strengthened commercial heavy-lift vessels engaged in Arctic operations.
Additional points you may want to include in bio or introduction:
Associate Fellow of the Nautical Institute, been a member since 1996
Grew up in a small coastal community in North-Eastern Newfoundland and his first experience with ice was learning to copy from ice pan to ice pan in drift ice – a tradition that prepared "gaffers" for seal hunting at the ice front. He learned very quickly the power of ice and the, more often than not, the hypothermic effect of exposure to ice-filled waters!!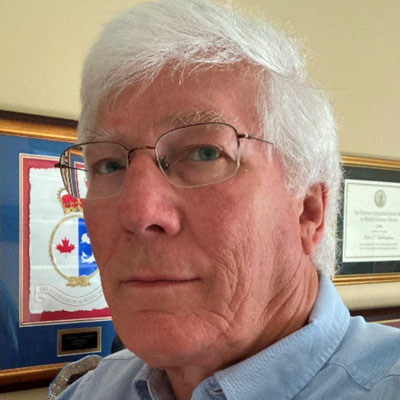 John C. Falkingham
John has been involved in making sea ice and iceberg information available for over 40 years. He retired from the Canadian Ice Service of Environment Canada, in 2008. Since then, he has served as secretariat to the International Ice Charting Working Group bringing the international ice service community together and facilitating the development and implementation of policies, practices, and standards to enhance the safety of maritime operations in ice-laden waters.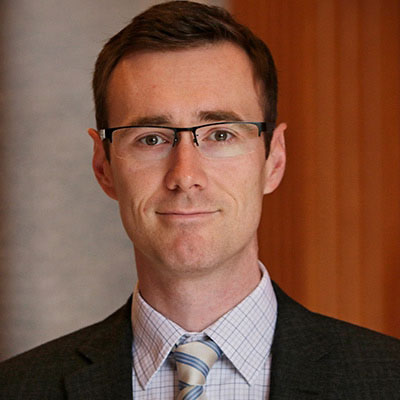 Adam Lajeunesse
St. Francis Xavier University
Adam Lajeunesse, PhD
Adam Lajeunesse, PhD, is the Irving Shipbuilding Chair in Canadian Arctic Marine Security Policy and an Assistant Professor at the Brian Mulroney Institute of Government, St. Francis Xavier University. He is the author of Lock, Stock, and Icebergs (2016), a political history of the Northwest Passage, as well as co-author of the 2017 monograph China's Arctic Ambitions and What They Mean for Canada, and co-editor of Canadian Arctic Operations, 1941-2015: Lessons Learned, Lost, and Relearned (2017). Lajeunesse works on questions of Arctic sovereignty and security policy and has written extensively on Canadian Armed Forces Arctic operations, maritime security, Canadian-American cooperation in the North, and Canadian Arctic history.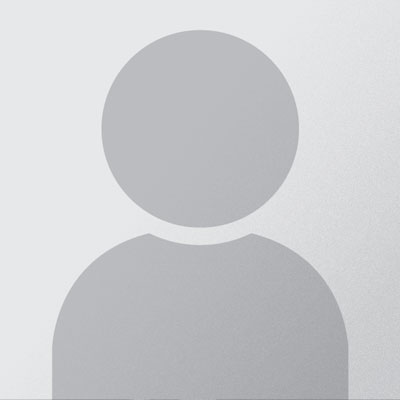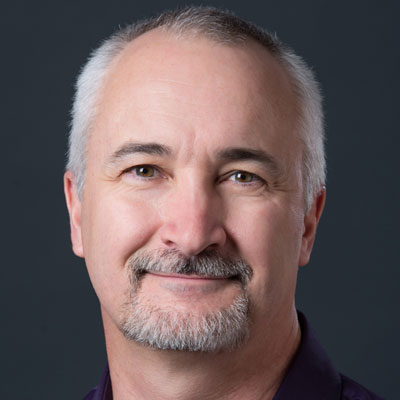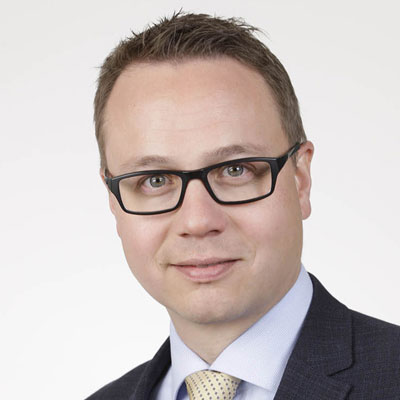 Jukka Salminen
Aker Arctic Technology Inc.
Jukka Salminen
Mr. Jukka Salminen is Sales Manager of Aker Arctic Technology Inc. He has joined the company 2017.
He is a Master Mariner and a DP operator. He started his career at sea 1997 and since that he has served onboard several types of vessels, including Icebreakers, multipurpose icebreakers oil tankers, ferries, yachts, cruise ships and offshore supply vessels. 
Prior to joining Aker Arctic he worked as a chartering manager for Arctia Offshore Ltd.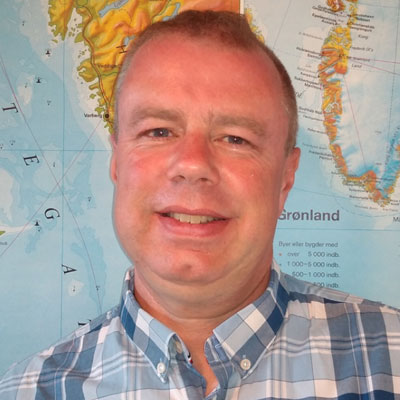 Keld Qvistgaard
Greenland Ice Service
Keld Qvistgaard
Senior ice advisor
Greenland Ice Service
Danish Meteorological Institute
Keld Qvistgaard is senior ice advisor, with the Greenland Ice Service, an operational branch of the Danish Meteorological Institute. He is currently responsible planning and coordination of radar satellite data used in DMI operations as well planning of ice products serving the marine community navigating the Greenland Waters and provisions to the European Copernicus Marine Service Program. This is coordinated in close collaboration with the European Space Agency and commercial satellite data providers. He is also working closely with national ice services around the Globe in International Ice Charting Working Group. He is currently leading a task team dealing with Maritime Training Center Engagement.
After many years directly involved in operations Qvistgaard is a specialist in analysis of synthetic aperture data for Polar Waters, sea ice and icebergs, support of safe navigation via public and tailored services. He has numerous times been deployed to the DMI Ice Patrol in Greenland, has served on ships operating in ice near Greenland and he was from 2005-2008 deployed to Kazakhstan as onsite ice advisor of an ice monitoring program for the North Caspian Sea. His expertise is now often used in special projects, training programs for staff and mariners, new strategies or input to long term satellite based solutions for Polar Waters serving safe navigation.
Qvistgaard has a broad international network, delivered numerous Arctic shipping conference presentations and in the years 2006-2019 he was member JCOMM Expert Team on Sea Ice. Now he is a member of WMO Standing Committee on Marine Meteorological and Oceanographic Services.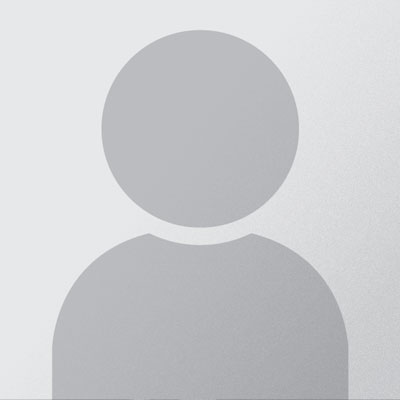 Melissa Nacke
World Wildlife Fund
Melissa Nacke
Melissa received her Bachelor of Science in Marine Biology and Oceanography from Dalhousie University in Halifax and her Master of Science in Geography and Environmental Studies at Carleton University in Ottawa. During her studies, Melissa conducted research on sea ice and icebergs in the Canadian and Norwegian Arctic. Her passion for the Arctic led her to the World Wildlife Fund, where she currently provides policy and science research capacity on issues related to Arctic shipping and marine protection. Melissa works with ship operators and federal regulators to find sustainable solutions to reduce shipping impacts on wildlife.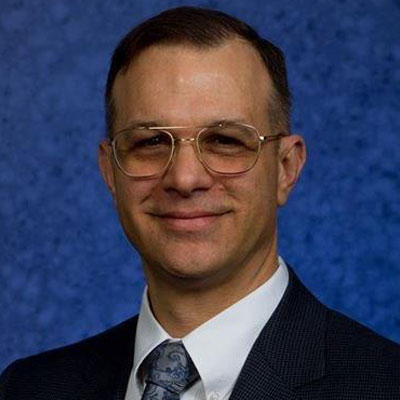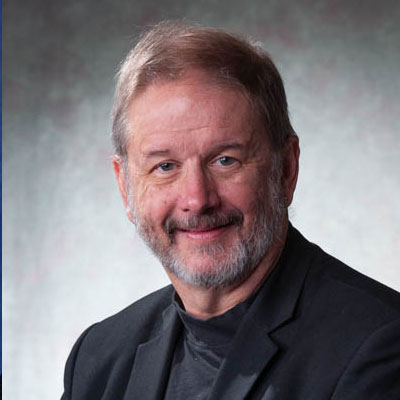 Rob Heubert
University of Calgary
Rob Huebert Ph.D.
Rob Huebert is an associate professor in the Department of Political Science at the University of Calgary. He also served as the associate director of the Centre for Military and Strategic Studies. He was appointed as a member to the Canadian Polar Commission (now renamed Canada Polar Knowledge) for a term lasting from 2010 to 2015. He is also a research fellow with the Canadian Global Affairs Institute. Dr. Huebert has taught at Memorial University, Dalhousie University, and the University of Manitoba. He publishes on the issue of Canadian Arctic Security, Maritime Security, and Canadian Defence. His work has appeared in International Journal; Canadian Foreign Policy; Isuma- Canadian Journal of Policy Research and Canadian Military Journal. He was co-editor of Commercial Satellite Imagery and United Nations Peacekeeping and Breaking Ice: Canadian Integrated Ocean Management in the Canadian North. He also comments on Canadian security and Arctic issues in both the Canadian and international media.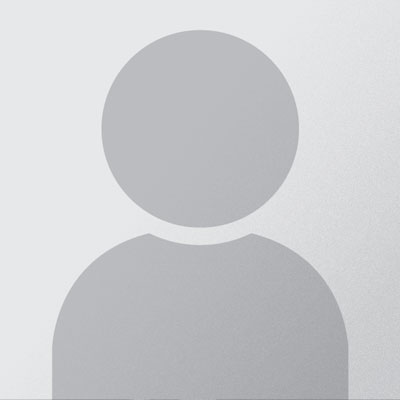 Russell Davison
Vancouver Shipyards
Russell Davison MEng CEng FIET APM.APMP
Russell is currently a senior executive at Vancouver Shipyards, one of the most modern shipyards in Canada and North America. In his role, Russell leads the design, build and support of large, complex ships for the Canadian Coast Guard, under Canada's National Shipbuilding Strategy ("NSS").
Russell joined Seaspan in 2016 as a seasoned engineer and business leader, with 15 years of experience in the defence industry on a variety of complex programs across the maritime, land and aerospace domains.
Russell is a Fellow of the Institute of Engineering & Technology and a Chartered Engineer.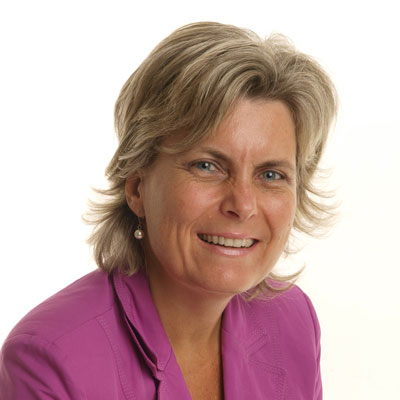 Suzanne Paquin
NEAS Group
Suzanne Paquin
Suzanne Paquin is an accomplished business leader with over 30 years experience in the Canadian marine transportation industry. She currently serves as President and CEO of the NEAS Group including NEAS Inc., Nunavik Eastern Arctic Shipping Inc. and Nunavut Eastern Arctic Shipping Inc (NEAS), an Inuit owned venture that offers sealift resupply and related services to diverse customers across the Eastern and Western Canadian Arctic. She also serves as President of Transport Nanuk Inc, a joint venture between Logistec Corporation and The North West Company, and the managing operator of NEAS Group. Under Ms. Paquin's leadership, NEAS is now the fastest growing fleet serving the Arctic market. She sits on the Board of Directors for Logistec Corporation and she serves as the Secretary and Treasurer for the St. Lawrence Ship Operators Association.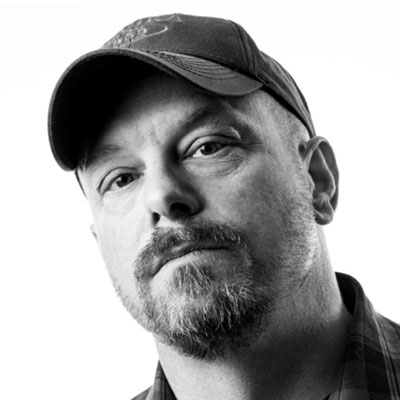 Troy J. Bouffard
MSG (Ret.) U.S. Army
Troy J. Bouffard
Troy J. Bouffard, MSG (Ret.) U.S. Army, has a BA in Political Science, and MA in Arctic Policy. He is currently working on a PhD with a focus on Russian Arctic Defense strategy and international law. He is the director of the UAF Center for Arctic Security and Resilience (CASR). As a defense contractor, he is co-PI of the DOD Arctic Defense and Security Orientation program with USNORTHCOM and ALCOM started seven years ago. Within the UAF Homeland Security and Emergency Management program, Mr. Bouffard's portfolio includes development and delivery of an Arctic Security graduate concentration and certificate. Troy is a network coordinator for the North American and Arctic Defence and Security Network (NAADSN) and a non-resident Research Fellow with the Centre for Defence and Security Studies (CDSS) at the University of Manitoba. He has co/authored numerous articles, most recently with the Canadian Global Affairs Institute, Vanguard magazine, and the Canadian Naval Review. Among his other academic activities, he recently served as a contracted supervisor and chief editor for a NATO Arctic research project. Other activities include delegate experience with the Arctic Council, panel and conference presentations, and conduct of many inter/national Arctic events.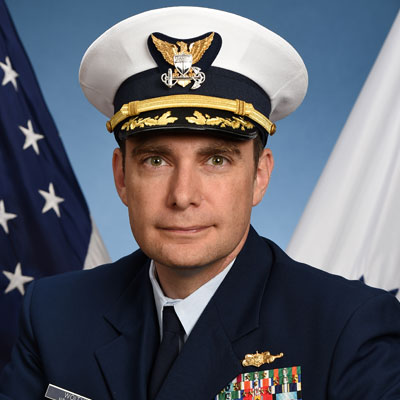 William Woityra
Commander, USCG
Commander William Woityra
[WILL-yum Why-TIER-uh]
Program Manager Domestic and Polar Icebreaking USCG Headquarters (CG-WWM-3)
Hailing from Rochester NY, Commander Woityra completed a 2018 Fulbright Scholarship studying icebreakers in Finland. He is a Coast Guard Academy graduate, with a Bachelor of Science degree in Electrical Engineering. Advanced degrees include a Master of Science degree in Oceanography from the University of Rhode Island, an MBA from Chancellor University, and an Advanced Diploma in International Maritime Law from the IMO International Maritime Law Institute. He is a graduate of the Joint Military Attaché School and holds his Joint Professional Military Education certificate from Air University. He is an MIT Seminar XXI National Security Fellow.
A career icebreaker sailor, CDR Woityra has served on four breakers. He led CGC HEALY on five Arctic research missions, including her historic 2015 expedition to the North Pole, the first time an unaccompanied U.S. surface vessel had reached the top of the world. CDR Woityra served for three years as Commanding Officer of CGC NEAH BAY in Cleveland OH. While commanding NEAH BAY, he established a cooperative program with Bowling Green State University that led to his crew earning more than 60 college credits for participating in a lake sampling partnership. He previously served as Executive Officer on CGC THUNDER BAY out of Rockland ME and as Marine Science Officer on the heavy icebreaker CGC POLAR STAR out of Seattle WA, where he made one Antarctic and two Arctic deployments. He served as a research fellow on the Arctic 100 Northwest Passage expedition aboard the Finnish icebreaker NORDICA.
Commander Woityra is presently the program manager for all Coast Guard icebreaking missions, worldwide. He is responsible for establishing where, when, and why the Coast Guard breaks ice. Previous shore assignments include the International Ice Patrol, tracking North Atlantic icebergs over the Grand Banks of Newfoundland and two years as Coast Guard Attaché to Malta, where he advised the U.S. Ambassador and Armed Forces of Malta on maritime concerns and taught Search and Rescue Coordinator classes at the Maritime Safety and Security Training Centre.
Commander Woityra's personal awards include the Defense Meritorious Service Medal, Department of State Meritorious Honor Award, three Coast Guard Commendation Medals, the Coast Guard Achievement Medal, and four Commandant's Letters of Commendation. He is a permanent Cutterman and has also earned the Aviation Mission Specialist and Craftmaster designations. He is a Project Management Professional, LEED Accredited Professional, and American Society for Quality Certified Manager of Quality and Organizational Excellence. He holds his USCG Merchant Mariner Master's license and UK Maritime Coastguard Agency Yachtmaster license with commercial endorsement for All Waters. He is certified as a Level II Ice Navigator by the Nautical Institute. He is an adjunct instructor for Vincennes University in Oceanography and Business. He is admitted as a Fellow of The Explorers Club and an Associate Fellow of The Nautical Institute.
Jillian Carson-Jackson, President
Bridget Hogan, Publisher, NI Tentative
James Leutchford, NI Tentative
Honourable Jane Austin Tentative
Neil O'Rourke, Assistant Commissioner, CCG Arctic Confirmed
Todd Frederickson Director Marine Safety and Security, TC Prairie and Northern Confirmed
Commander JTFN TBC
Commander USCG D 17 TBC
Troy Bouffard University of Alaska Confirmed
Becca Pincus US War College, Tentative
Whitney Lakenbauer, Trent University Confirmed
Rob Huebert, University of Calgary Confirmed
John Lloyd, CEO NI
Adam Lajeunesse, St Francis Xavier University Confirmed
John Falkingham, International Ice Charting Working Group Confirmed
John Parker, Director Canadian Ice Service Confirmed
Keld Qvistgaard, Director, Danish Meteorological Institute Confirmed
Cdr Casey Gon, United States Ice Centre, TBC
Rob Hindly, Aker Arctic Confirmed
Jukka Salminen Aker Arctic Confirmed
Derek Buxton, VARD, confirmed
Makato Kambe, MOL Japan, TBC
Cdr Derek Moss, CCG Central Confirmed
CCG Icebreaker CO Confirmed
USCG Confirmed
Captain Hanna Kujala, Martech Polar confirmed
RADm Nigel Greenwood confirmed
Tim Keane Fednav confirmed
Christ King, Petronav, confirmed
Suzanne Paquin, NEAS Confirmed
Eric Chamberlin Holland America/Seabourn TBC
David Dolan, Schuyler Line Navigation Company Confirmed
Christopher Hearn, Centre for Marine Simulation Confirmed
Capt Bill Woityra, USCGC Polar Star confirned
Capt Ivan Oxford, Desgagnes Confirmed
Jackie Dawson University of Ottawa confirmed
Register online for the 2022 conference.  All major credit cards are accepted through our secure, online payment system.  No PayPal account is required.
Several opportunities are available to help you achieve your specific objectives and enhance your outreach at this international event. Regardless of your budget, we have an opportunity that will fulfill your requirements and ensure an excellent return on investment.