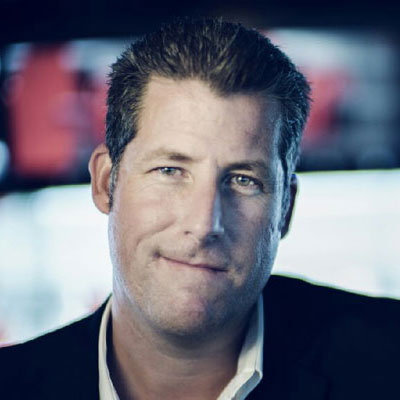 Captain Christopher Hearn
Marine Institute of Memorial University
Captain Christopher Hearn
Director, Centre for Marine Simulation, Marine Institute of Memorial University
Member of the Nautical Institute (MNI) and current President of the Master Mariners of Canada, Captain Christopher Hearn began his career after graduating from the Marine Institute's Nautical Science Program. He quickly moved his way through the marine ranks and certification to Master Mariner and obtained command of several types of vessels in the deep sea and subsea sectors as well as operations in the Arctic.
First coming ashore as a Marine Superintendent of operations with companies engaged in subsea cable laying and repair, seismic work, and general cargo operations, he was involved with resolving issues dealing with Flag state and Class and identifying training methods for improving competency among crews.
Captain Hearn returned to the Marine Institute in 2008 as the Director of the Centre for Marine Simulation. The Centre is the largest and most comprehensive marine simulation facility in North America and covers an entire range of training, industrial assistance, and research and development capabilities through the use of simulation technology. CMS's particular areas of expertise include the modeling and simulation of harsh maritime environments including navigation in ice, simulation of offshore oil and gas operations, and port design evaluation and operational risk analysis.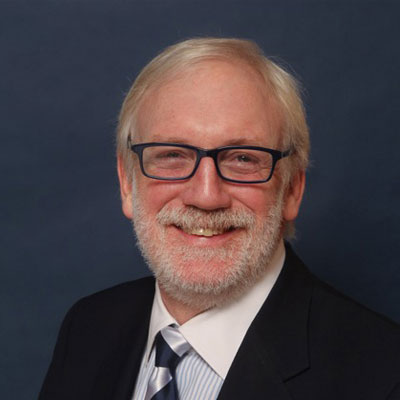 Captain Duke Snider
Martech Polar
Captain David (Duke) Snider FNI, AFNI
Captain David (Duke) Snider is the CEO and Principal Consultant of Martech Polar Consulting Ltd, a privately-owned company providing global ice navigation services and support for polar shipping, ice navigation, polar research, expedition logistics support and ice related consulting services. Martech Polar provides Ice Navigators on cargo, research, cruise and expedition ships and private yachts in ice covered waters worldwide. Martech Polar is heavily involved in assisting owners and operators to meet Polar Code requirements through completion of Operational Assessments and Polar Waters Operations Manuals. Martech Polar has been recently recognized by International Transport News Maritime and Shipping Awards 2018 as "Best Ice Pilotage & Navigation Specialists – North America" and by CV Magazine's Canadian Business Awards 2019 as "Best Polar Ice Navigation & Pilotage Specialists 2019".
Captain Snider is a Master Mariner with over 40 years at sea, operating many vessels in a broad variety of ice regimes in Arctic and Antarctic Polar Regions, the Baltic, Great Lakes and Eastern North American waters.  He has served onboard Naval, Commercial and Coast Guard Vessels. He retired from Canadian Coast Guard service as Regional Director Fleet Western Region in 2013 to run his own company. He remains active at sea, holding both Polar Waters Advanced Certificate of Proficiency and The Nautical Institute Ice Navigator Level 2 Certification. As a marine consultant he has extensive experience in authoring and contributing to numerous shipping feasibility studies, as expert witness in marine insurance arbitrations and cases as well as marine industry safety and risk reviews.
As an Ice Navigator Captain Snider has been the author of and contributed to many ice regime shipping feasibility studies as well as numerous papers on ice navigation. The second edition of Captain Snider's authoritative book Polar Ship Operations was published by the Nautical Institute in 2018 is soon to be released in a Spanish edition.  He holds a Bachelor of Maritime Studies degree granted by Memorial University of Newfoundland in 2006 and is a Fellow of the Royal Geographical Society. He was awarded the Queen's Diamond Jubilee medal in 2011 for his many years as a member of The Nautical Institute dedicated to improving safety at sea, with particular focus on improving standards of ice navigation. His honours also include the Canadian Coast Guard Exemplary Service Medal and the United States Coast Guard Antarctic Service Medal. He was recently awarded the Maritime Museum of British Columbia Beaver Medal for outstanding achievements in polar navigation including roles in promoting internationally recognized ice navigation qualifications.
Captain Snider is the Past President of The Nautical Institute and now sits on the Institutes Executive Board. He is Chair of the Ice Navigator Working Group which is tasked with administering The Nautical Institute's global standard for Ice Navigator Training and Certification Standard. He is a member of The Nautical Institute's NGO delegation to IMO on matters of ice and polar navigation.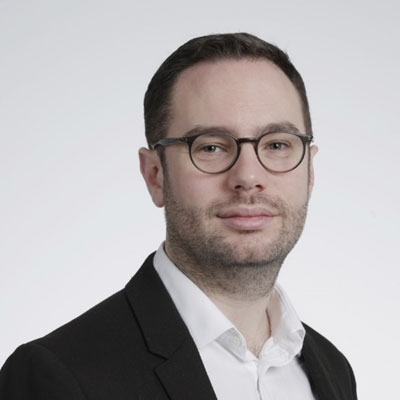 Rob is currently Head of Machinery & Structures at Aker Arctic. His role involves coordinating machinery systems, structural, and deck outfitting disciplines as well as consultancy work supporting the practical application of Arctic technology to new, and often novel, ice-going ships. In addition, Rob works in a project management role for early concept and tender design projects as well as acting as structures discipline lead across the design development process.
Previously Rob was Global Principal Specialist for Arctic technology at Lloyd's Register, where he held overall technical authority for ice class, winterization and implementation of the Polar Code. This included an assignment representing IACS at the IMO during the development of the Polar Code. Rob has worked in Canada, the UK, the Middle East, and in South Korea in roles involving ship surveying, classification rule development and consultancy. He is a Chartered Engineer and holds a master's degree in Naval Architecture from Newcastle University. He is currently undertaking postgraduate study at Aalto University with a focus on operational risks for Arctic shipping.
In brief:
Rob is currently Head of Machinery & Structures at Aker Arctic. In addition to managing a team of machinery, structures and deck outfitting specialists , Rob works in a project management role for icebreaker early concept and tender design projects as well as acting as structures discipline lead across the design development process.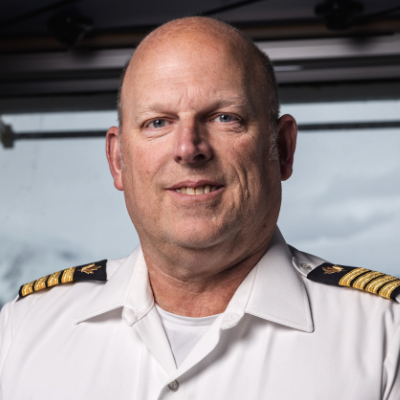 Richard Marriott
The Nautical Institute
Captain Rich Marriott
Captain Rich Marriott is an experienced shipmaster and ice navigator. He holds a Master Mariner with 35 plus years of experience at sea on fishing vessels, tugs, government vessels and is an experience ice navigator. Rich is a hawse-piper completing all his trade qualifications by self study starting his career as seaman to his current role as Commanding Officer aboard the Canadian Coast Guard Ship Sir Wilfred Grenfell. Rich was involved in the Canadian Arctic discoveries of Sir John Franklin's ship's Erebus and Terror in 2014, 2016, respectively.
Rich is an associate Fellow of the Nautical Institute and is the Chair of Nautical Institute of British Columbia. Rich also servers as Aides-de-Camp to the Lieutenant Governor of British Columbia – Her Honour Janet Austin. Rich is a true west coaster growing up in Victoria and sailing for most of his career on the BC Coast and Western Arctic.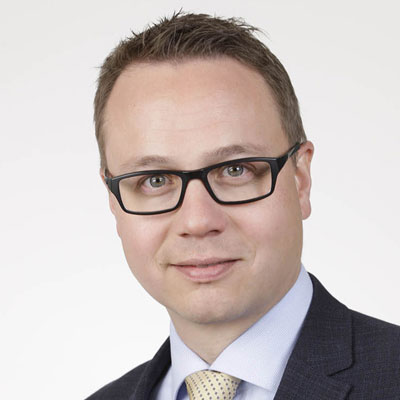 Jukka Salminen
Aker Arctic Technology Inc.
Jukka Salminen
Mr. Jukka Salminen is Sales Manager of Aker Arctic Technology Inc. He has joined the company 2017.
He is a Master Mariner and a DP operator. He started his career at sea 1997 and since that he has served onboard several types of vessels, including Icebreakers, multipurpose icebreakers oil tankers, ferries, yachts, cruise ships and offshore supply vessels. 
Prior to joining Aker Arctic he worked as a chartering manager for Arctia Offshore Ltd.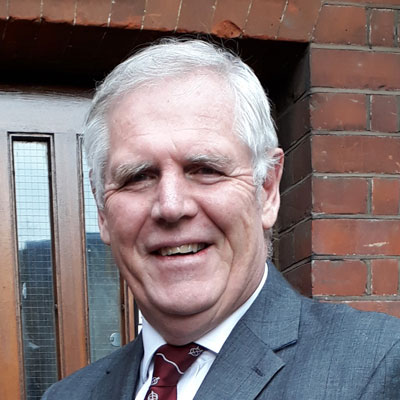 John Lloyd
The Nautical Institute
John Lloyd FNI CMMar
Captain John Lloyd has been Chief Executive of The Nautical Institute since May 2017 having formerly been Chief Operating Officer.  
Previously he was Professor, Maritime Training at the Australian Maritime College (AMC).  In 2014 he inaugurated a new maritime college in Angola following a two-year development programme developed in conjunction with the City of Glasgow College and Sonangol Shipping.
Prior to this he held appointments as: Chief Executive Officer of the Vanuatu Maritime College in Santo, Vanuatu; and senior posts at Flagship Training Limited and Warsash Maritime Centre.
John is a Master Mariner and served as a Marine Pilot in Namibia from 1994 – 1995.  He is a Master of Business Administration, a Freeman of the (UK) Honourable Company of Master Mariners a Younger Brother of Trinity House and a Chartered Master Mariner.
He travels extensively representing the work of The Nautical Institute and sharing his passion for safer shipping and professionalism in the maritime sector.
His ambition is to grow the membership and influence of The Nautical Institute as the leading professional body for mariners.  In doing so he Chairs the Human Element Industry Group of NGOs from the IMO and works on initiatives to develop the Institute's contribution to professional standards.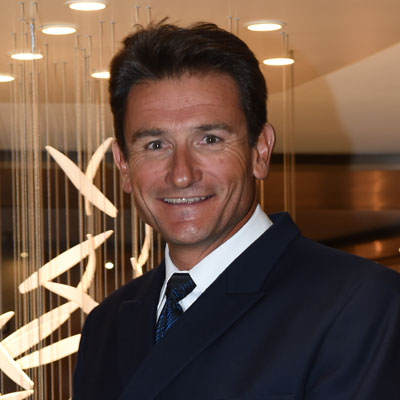 Patrick Marchesseau
Ponant
Captain Patrick Marchesseau
Captain Patrick MARCHESSEAU is an experienced shipmaster of 19 years as master, including 12 years in polar region (Arctic & Antarctica). He was born in France, he graduated from the French Merchant Marine Academy of Marseille and he studied as well at the United States Merchant Marine Academy of Kings Point, New York. In 1998, he got the Master certificate of Ocean Seagoing Vessel.
He started his career as officer onboard passenger's vessel in 1993 and he got promoted as master in 2003.
He is working for PONANT, a French expedition cruise company since 2003.
In 2008, Captain MARCHESSEAU was master of the sailing vessel "LE PONANT", when she was hijacked by Somali pirates, during one week.
Between 2010 & 2011, he was the captain of the MS "Turanor Planetsolar", the 1st solar- powered boat ever to circumnavigate the globe.
Sailing as master in Antarctica Peninsula and Svalbard, East & West Greenland, Baffin & Ellesmere Island, North West & North East Passage, he got the Polar Advanced certificate & Qualified Ice Navigator (Transport Canada).
Captain MARCHESSEAU followed the construction in Norway of the PC2 Icebreaker "Le Commandant Charcot" and he is presently master of this vessel.
Captain MARCHESSEAU's personal awards include the Medal of "Chevalier of the Légion of Honour" & Medal of "Chevalier of the Mérite Maritime ».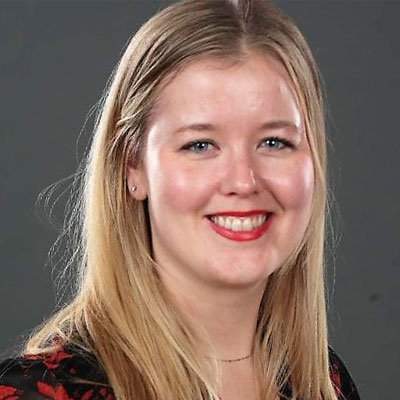 Courtney Legault
Courtney joined Fednav in 2013. After an initial posting in Risk Management, in 2015 she transferred to the Arctic operations department. In 2020, she was made Manager of Arctic Operations and is responsible for the day-to-day commercial activities of Fednav's icebreaking fleet. In addition, she manages the bulk carrier export operations for the Baffinland Iron Mines project. Courtney holds an MBA from Concordia University.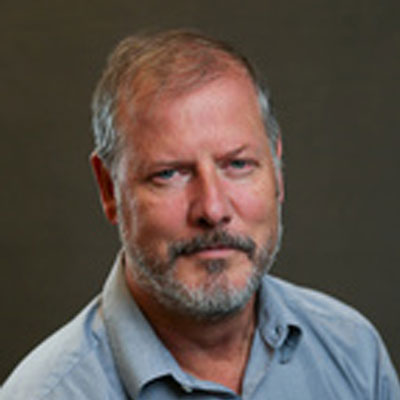 James Bond
American Bureau of Shipping
James Bond
Based in Ottawa, Canada, James is Director Polar Research and Ice Class Ships with the American Bureau of Shipping. James has worked in the marine and offshore industries for 30+ years, primarily in the fields of structural design and analysis and Rules development and Regulatory oversight. Involvement in Polar shipping and Arctic offshore exploration has been a theme throughout his career. James represented the International Association of Classification Societies (IACS) at the IMO on Polar Code, was a member of the IACS project team that updated the Polar Class structures rules, chaired the IACS Expert Group for Polar Code and works with the Arctic Council's Protection of the Arctic Marine Environment (PAME) group. James directs work at ABS' Harsh Environment Technology Center. He is a register Professional Engineer in Ontario, Canada and a Fellow of the Society of Naval Architects and Marine Engineers.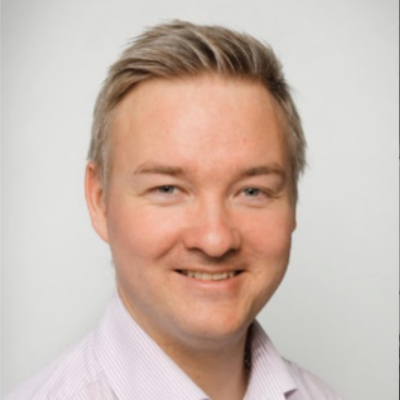 Sampo Viheriälehto
ABB Marine Finland
Sampo Viheriälehto, Master Mariner
Sales Manager at ABB Marine Finland
Mr. Sampo Viheriälehto, a Master Mariner, BSc in Nautical Sciences. Viheriälehto currently works as a Sales Manager at ABB Global Marine Propulsion in Helsinki, Finland. In his current position in the ABB Ice Team his responsibilities include the sales and business development of propulsion systems for large high ice class icebreakers and ice-going vessels. Viheriälehto has an extensive experience in icebreaking, ice management and offshore operations. In his previous position Viheriälehto as a Chartering Manager, was responsible for the chartering and sales operations of the Finnish Icebreaker fleet. His most recent operational position was an icebreaking and seismic expedition in North-East Greenland during 2015-2017. During his 15 years of sailing the high seas, Mr. Viheriälehto operated both conventional and Azimuth propulsion icebreakers around the world, in the Arctic and in the Baltics.
—
Sampo Viheriälehto
Sales Manager
Global Marine Propulsion
ABB Oy
Merenkulkijankatu 1
00980, Helsinki, Finland
Phone: +358 50 335 8538
abb.com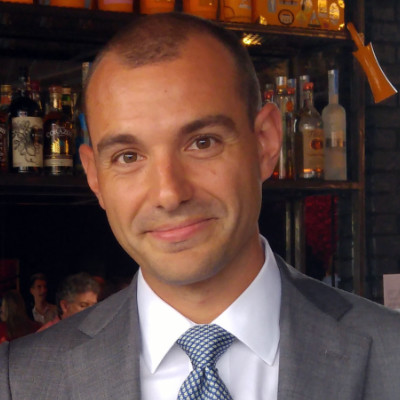 Ryan Gauvin
Office of the Administrator of the Ship-source Oil Pollution Fund
Ryan Gauvin, Legal Counsel
Office of the Administrator of the Ship-source Oil Pollution Fund

Ryan grew up in Victoria, BC, where he returned to live and work in 2021 following over a decade away. In his role as Legal Counsel, Ryan advises the Fund's Administrators on their compensatory decisions. His work also includes pursuing financial recovery from liable shipowners and their insurers, sometimes in the Federal Court. Prior to his legal career, Ryan was a teacher on both sides of the Pacific. When not at his desk, he might be found in the mountains, along the coast, or in the kitchen. It's not easy to keep him inside on a sunny day.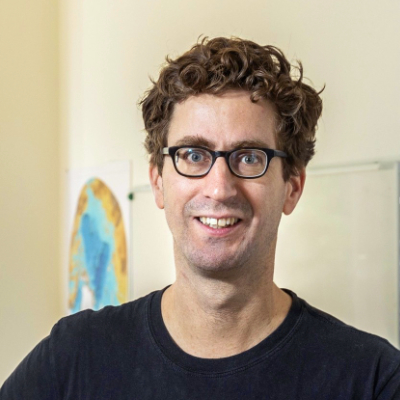 Lasse Rabenstein
Drift Noise GmbH
Lasse Rabenstein
Lasse Rabenstein is a skilled professional specializing in polar and maritime information solutions. With a strong background in geophysics and remote sensing of the cryosphere, he has led various R&D projects and gained hands-on experience in Arctic environments.
As the Founder and CEO of Drift Noise GmbH, Rabenstein has successfully established a profitable business focused on selling environmental consulting services for polar ventures. His expertise in remote sensing and the polar regions contributes to the development of innovative information solutions.
Rabenstein holds a PhD in airborne sea-ice thickness measurements in the Arctic. Prior to establishing his company, he worked as a Lecturer in the Applied Geophysics Group at ETH Zurich, contributing to advancements in geophysical measurement techniques for monitoring the cryosphere.
Lasse Rabenstein continues to make significant contributions to the field, utilizing his expertise in polar and maritime information solutions. Through his entrepreneurial endeavors, he plays an active role in driving innovative solutions for polar ventures, aiming to shape the future of information management in these challenging environments.
Register online for the 2024 conference.  All major credit cards are accepted through our secure, online payment system.
Student
Includes  a 1-year NI membership

All prices in CAD
Thank you to all of our generous sponsors.  Together they make our conferences possible.
Several opportunities are available to help you achieve your specific objectives and enhance your outreach at this international event. Regardless of your budget, we have an opportunity that will fulfill your requirements and ensure an excellent return on investment.