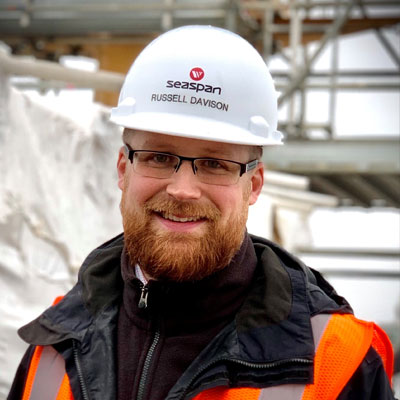 Russell Davison
Vancouver Shipyards
Russell Davison MEng CEng FIET APM.APMP
Russell is currently a senior executive at Vancouver Shipyards, one of the most modern shipyards in Canada and North America. In his role, Russell leads the design, build and support of large, complex ships for the Canadian Coast Guard, under Canada's National Shipbuilding Strategy ("NSS").
Russell joined Seaspan in 2016 as a seasoned engineer and business leader, with 15 years of experience in the defence industry on a variety of complex programs across the maritime, land and aerospace domains.
Russell is a Fellow of the Institute of Engineering & Technology and a Chartered Engineer.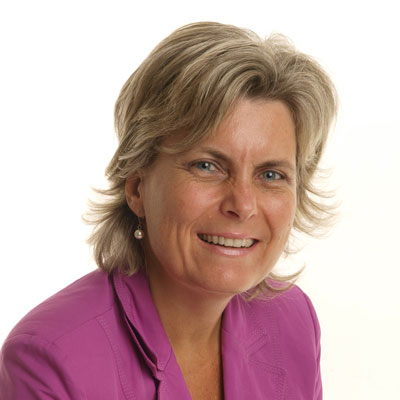 Suzanne Paquin
NEAS Group
Suzanne Paquin
Suzanne Paquin is an accomplished business leader with over 30 years experience in the Canadian marine transportation industry. She currently serves as President and CEO of the NEAS Group including NEAS Inc., Nunavik Eastern Arctic Shipping Inc. and Nunavut Eastern Arctic Shipping Inc (NEAS), an Inuit owned venture that offers sealift resupply and related services to diverse customers across the Eastern and Western Canadian Arctic. She also serves as President of Transport Nanuk Inc, a joint venture between Logistec Corporation and The North West Company, and the managing operator of NEAS Group. Under Ms. Paquin's leadership, NEAS is now the fastest growing fleet serving the Arctic market. She sits on the Board of Directors for Logistec Corporation and she serves as the Secretary and Treasurer for the St. Lawrence Ship Operators Association.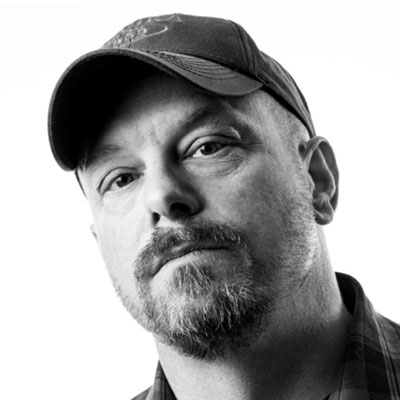 Troy J. Bouffard
MSG (Ret.) U.S. Army
Troy J. Bouffard
Troy J. Bouffard, MSG (Ret.) U.S. Army, has a BA in Political Science, and MA in Arctic Policy. He is currently working on a PhD with a focus on Russian Arctic Defense strategy and international law. He is the director of the UAF Center for Arctic Security and Resilience (CASR). As a defense contractor, he is co-PI of the DOD Arctic Defense and Security Orientation program with USNORTHCOM and ALCOM started seven years ago. Within the UAF Homeland Security and Emergency Management program, Mr. Bouffard's portfolio includes development and delivery of an Arctic Security graduate concentration and certificate. Troy is a network coordinator for the North American and Arctic Defence and Security Network (NAADSN) and a non-resident Research Fellow with the Centre for Defence and Security Studies (CDSS) at the University of Manitoba. He has co/authored numerous articles, most recently with the Canadian Global Affairs Institute, Vanguard magazine, and the Canadian Naval Review. Among his other academic activities, he recently served as a contracted supervisor and chief editor for a NATO Arctic research project. Other activities include delegate experience with the Arctic Council, panel and conference presentations, and conduct of many inter/national Arctic events.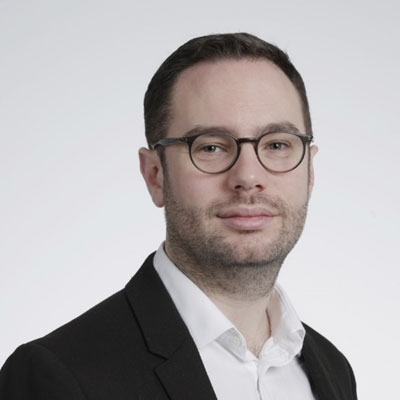 Rob is currently Head of Machinery & Structures at Aker Arctic. His role involves coordinating machinery systems, structural, and deck outfitting disciplines as well as consultancy work supporting the practical application of Arctic technology to new, and often novel, ice-going ships. In addition, Rob works in a project management role for early concept and tender design projects as well as acting as structures discipline lead across the design development process.
Previously Rob was Global Principal Specialist for Arctic technology at Lloyd's Register, where he held overall technical authority for ice class, winterization and implementation of the Polar Code. This included an assignment representing IACS at the IMO during the development of the Polar Code. Rob has worked in Canada, the UK, the Middle East, and in South Korea in roles involving ship surveying, classification rule development and consultancy. He is a Chartered Engineer and holds a master's degree in Naval Architecture from Newcastle University. He is currently undertaking postgraduate study at Aalto University with a focus on operational risks for Arctic shipping.
In brief:
Rob is currently Head of Machinery & Structures at Aker Arctic. In addition to managing a team of machinery, structures and deck outfitting specialists , Rob works in a project management role for icebreaker early concept and tender design projects as well as acting as structures discipline lead across the design development process.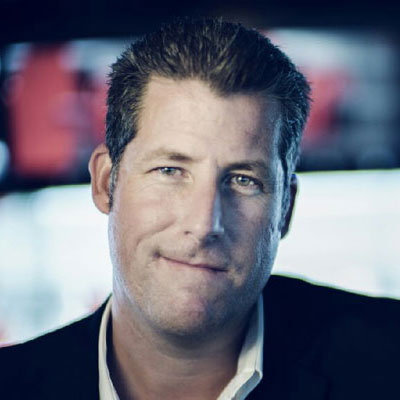 Captain Christopher Hearn
Marine Institute of Memorial University
Captain Christopher Hearn
Director, Centre for Marine Simulation, Marine Institute of Memorial University
Member of the Nautical Institute (MNI) and current President of the Master Mariners of Canada, Captain Christopher Hearn began his career after graduating from the Marine Institute's Nautical Science Program. He quickly moved his way through the marine ranks and certification to Master Mariner and obtained command of several types of vessels in the deep sea and subsea sectors as well as operations in the Arctic.
First coming ashore as a Marine Superintendent of operations with companies engaged in subsea cable laying and repair, seismic work, and general cargo operations, he was involved with resolving issues dealing with Flag state and Class and identifying training methods for improving competency among crews.
Captain Hearn returned to the Marine Institute in 2008 as the Director of the Centre for Marine Simulation. The Centre is the largest and most comprehensive marine simulation facility in North America and covers an entire range of training, industrial assistance, and research and development capabilities through the use of simulation technology. CMS's particular areas of expertise include the modeling and simulation of harsh maritime environments including navigation in ice, simulation of offshore oil and gas operations, and port design evaluation and operational risk analysis.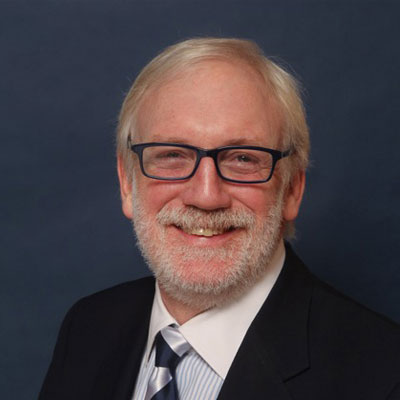 Captain Duke Snider
Martech Polar
Captain David (Duke) Snider FNI, AFNI
Captain David (Duke) Snider is the CEO and Principal Consultant of Martech Polar Consulting Ltd, a privately-owned company providing global ice navigation services and support for polar shipping, ice navigation, polar research, expedition logistics support and ice related consulting services. Martech Polar provides Ice Navigators on cargo, research, cruise and expedition ships and private yachts in ice covered waters worldwide. Martech Polar is heavily involved in assisting owners and operators to meet Polar Code requirements through completion of Operational Assessments and Polar Waters Operations Manuals. Martech Polar has been recently recognized by International Transport News Maritime and Shipping Awards 2018 as "Best Ice Pilotage & Navigation Specialists – North America" and by CV Magazine's Canadian Business Awards 2019 as "Best Polar Ice Navigation & Pilotage Specialists 2019".
Captain Snider is a Master Mariner with over 40 years at sea, operating many vessels in a broad variety of ice regimes in Arctic and Antarctic Polar Regions, the Baltic, Great Lakes and Eastern North American waters.  He has served onboard Naval, Commercial and Coast Guard Vessels. He retired from Canadian Coast Guard service as Regional Director Fleet Western Region in 2013 to run his own company. He remains active at sea, holding both Polar Waters Advanced Certificate of Proficiency and The Nautical Institute Ice Navigator Level 2 Certification. As a marine consultant he has extensive experience in authoring and contributing to numerous shipping feasibility studies, as expert witness in marine insurance arbitrations and cases as well as marine industry safety and risk reviews.
As an Ice Navigator Captain Snider has been the author of and contributed to many ice regime shipping feasibility studies as well as numerous papers on ice navigation. The second edition of Captain Snider's authoritative book Polar Ship Operations was published by the Nautical Institute in 2018 is soon to be released in a Spanish edition.  He holds a Bachelor of Maritime Studies degree granted by Memorial University of Newfoundland in 2006 and is a Fellow of the Royal Geographical Society. He was awarded the Queen's Diamond Jubilee medal in 2011 for his many years as a member of The Nautical Institute dedicated to improving safety at sea, with particular focus on improving standards of ice navigation. His honours also include the Canadian Coast Guard Exemplary Service Medal and the United States Coast Guard Antarctic Service Medal. He was recently awarded the Maritime Museum of British Columbia Beaver Medal for outstanding achievements in polar navigation including roles in promoting internationally recognized ice navigation qualifications.
Captain Snider is the Past President of The Nautical Institute and now sits on the Institutes Executive Board. He is Chair of the Ice Navigator Working Group which is tasked with administering The Nautical Institute's global standard for Ice Navigator Training and Certification Standard. He is a member of The Nautical Institute's NGO delegation to IMO on matters of ice and polar navigation.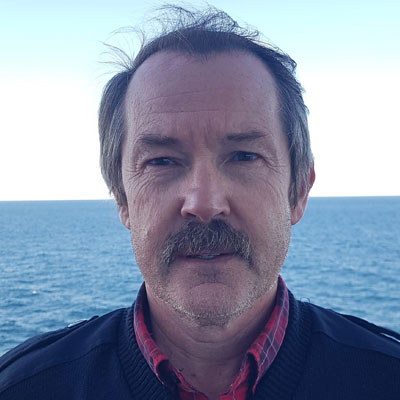 Captain Ivan Oxford
Shipmaster and Ice Navigator
Captain Ivan Oxford
Captain Oxford is an experienced shipmaster, ice navigator and educator. He graduated from Memorial University's School of Maritime Studies and is a Master Mariner with nearly 40 years of experience at sea on commercial cargo and government vessels engaged in near-coastal and foreign trade. Ivan first served on a vessel in the High Arctic in 1983 as a deck cadet and since that time has spent over 20 years on vessels in Arctic or Polar Water. Ivan is a Transport Canada Approved Instructor for a number of courses including the Training Courses for Officers of Vessels Operating in Polar Waters. He is currently serving as Shipmaster and Ice Navigator on ice-strengthened commercial heavy-lift vessels engaged in Arctic operations.
Ivan is an associate Fellow of the Nautical Institute, been a member since 1996.
Ivan grew up in a small coastal community in North-Eastern Newfoundland and his first experience with ice was learning to copy from ice pan to ice pan in drift ice – a tradition that prepared "gaffers" for seal hunting at the ice front. He learned very quickly the power of ice and, more often than not, the hypothermic effect of exposure to cold water!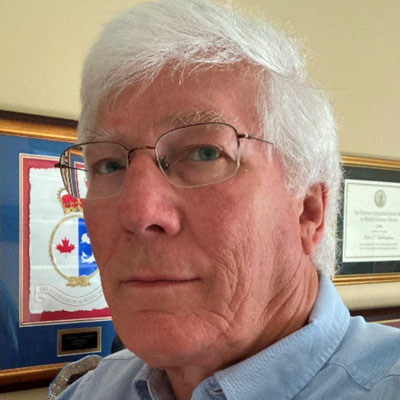 John C. Falkingham
John has been involved in making sea ice and iceberg information available for over 40 years. He retired from the Canadian Ice Service of Environment Canada, in 2008. Since then, he has served as secretariat to the International Ice Charting Working Group bringing the international ice service community together and facilitating the development and implementation of policies, practices, and standards to enhance the safety of maritime operations in ice-laden waters.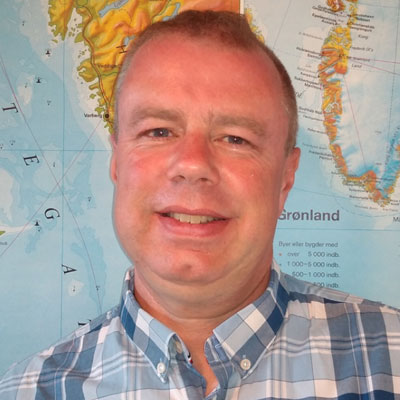 Keld Qvistgaard
Greenland Ice Service
Keld Qvistgaard
Senior ice advisor
Greenland Ice Service
Danish Meteorological Institute
Keld Qvistgaard is senior ice advisor, with the Greenland Ice Service, an operational branch of the Danish Meteorological Institute. He is currently responsible planning and coordination of radar satellite data used in DMI operations as well planning of ice products serving the marine community navigating the Greenland Waters and provisions to the European Copernicus Marine Service Program. This is coordinated in close collaboration with the European Space Agency and commercial satellite data providers. He is also working closely with national ice services around the Globe in International Ice Charting Working Group. He is currently leading a task team dealing with Maritime Training Center Engagement.
After many years directly involved in operations Qvistgaard is a specialist in analysis of synthetic aperture data for Polar Waters, sea ice and icebergs, support of safe navigation via public and tailored services. He has numerous times been deployed to the DMI Ice Patrol in Greenland, has served on ships operating in ice near Greenland and he was from 2005-2008 deployed to Kazakhstan as onsite ice advisor of an ice monitoring program for the North Caspian Sea. His expertise is now often used in special projects, training programs for staff and mariners, new strategies or input to long term satellite based solutions for Polar Waters serving safe navigation.
Qvistgaard has a broad international network, delivered numerous Arctic shipping conference presentations and in the years 2006-2019 he was member JCOMM Expert Team on Sea Ice. Now he is a member of WMO Standing Committee on Marine Meteorological and Oceanographic Services.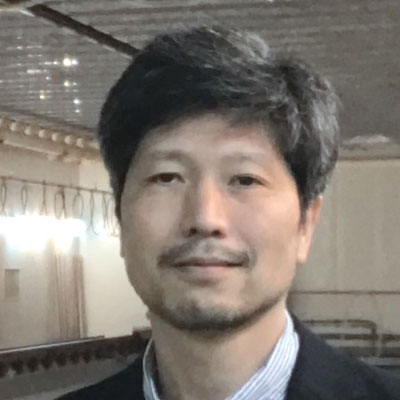 Dr. Takatoshi Matsuzawa
JAMSTEC
Dr. Takatoshi Matsuzawa
Dr. Takatoshi Matsuzawa is a research scientist in the field of ship performance in polar regions at National Maritime Research Institute (NMRI), Japan. He is an expert in model tests employing the NMRI Ice Model Basin. He has also participated in onboard/field measurements in cold regions including the NSR, Okhotsk, and Greenland.
Since the initiation of a new icebreaking research vessel by Japan Agency for Marine-Earth Science and Technology (JAMSTEC), he has been involved in the planning of the vessel and led a series of tank tests on the early design. He is now dually engaged in the coordination of the shipbuilding project at JAMSTEC concerning the performance and the equipment.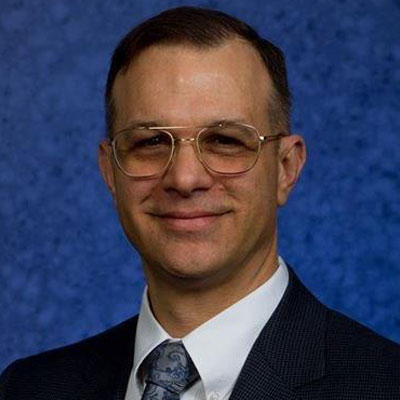 Eric Chamberlin
Holland America Seabourn
Eric A. Chamberlin
Vice President, Marine Services
Fleet Operations 
Holland America Group
Eric Chamberlin assumed the position of Vice President, Marine Services for the Holland America Group on January 1, 2017.  He oversees marine operations for the Holland America Group, ensuring safe, efficient, effective and environmentally sound operations for 35 ships.  In addition to the oversight of the Princess, Holland America Line and Seabourn Fleets, Eric is responsible for the oversight of the Fleet Operations Center, Emergency Preparedness & Response, Fuel Management and Stability.
Eric has been with the Holland America Group for over six years working in several positions including being Director, Fleet FOCUS where he worked to standardize and align processes, procedures as well as improve efficiencies across the Fleet Operations enterprise. He also was Director, HESS Management System where he oversaw the development and implementation of the Carnival Corporate standard HESS system for the Holland America Group ships.   His initial position with Holland America was Director, Systems Management and Development where he over saw the Safety and Environmental Management Systems for Holland America Line and Seabourn as well as the emergency preparedness and response for both brands.  
Prior to joining Holland America Line and Seabourn in January, 2013, Eric served in the U.S. Coast Guard with over 28 years of commissioned service, retiring with the rank of Captain.  Serving both afloat and ashore, he commanded several cutters including the USCGC MELLON homeported in Seattle, WA.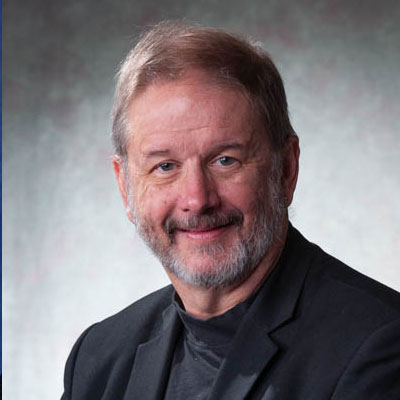 Rob Heubert
University of Calgary
Rob Huebert Ph.D.
Rob Huebert is an associate professor in the Department of Political Science at the University of Calgary. He also served as the associate director of the Centre for Military and Strategic Studies. He was appointed as a member to the Canadian Polar Commission (now renamed Canada Polar Knowledge) for a term lasting from 2010 to 2015. He is also a research fellow with the Canadian Global Affairs Institute. Dr. Huebert has taught at Memorial University, Dalhousie University, and the University of Manitoba. He publishes on the issue of Canadian Arctic Security, Maritime Security, and Canadian Defence. His work has appeared in International Journal; Canadian Foreign Policy; Isuma- Canadian Journal of Policy Research and Canadian Military Journal. He was co-editor of Commercial Satellite Imagery and United Nations Peacekeeping and Breaking Ice: Canadian Integrated Ocean Management in the Canadian North. He also comments on Canadian security and Arctic issues in both the Canadian and international media.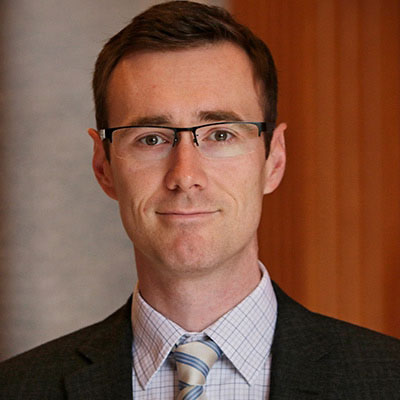 Adam Lajeunesse
St. Francis Xavier University
Adam Lajeunesse, PhD
Adam Lajeunesse, PhD, is the Irving Shipbuilding Chair in Canadian Arctic Marine Security Policy and an Assistant Professor at the Brian Mulroney Institute of Government, St. Francis Xavier University. He is the author of Lock, Stock, and Icebergs (2016), a political history of the Northwest Passage, as well as co-author of the 2017 monograph China's Arctic Ambitions and What They Mean for Canada, and co-editor of Canadian Arctic Operations, 1941-2015: Lessons Learned, Lost, and Relearned (2017). Lajeunesse works on questions of Arctic sovereignty and security policy and has written extensively on Canadian Armed Forces Arctic operations, maritime security, Canadian-American cooperation in the North, and Canadian Arctic history.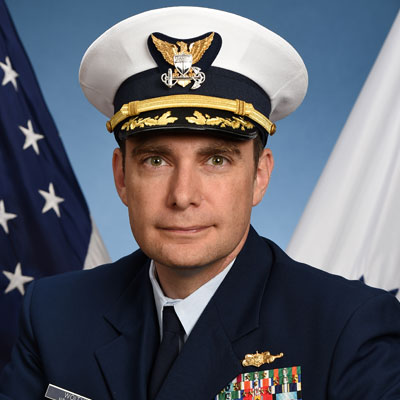 William Woityra
Captain, USCG
Captain

 W

illiam Woityra

[WILL-yum Why-TIER-uh]

Commanding Officer USCGC POLAR STAR (WAGB 10) Seattle WA

Hailing from Rochester NY, Captain Woityra completed a 2018 Fulbright Scholarship studying icebreakers in Finland. He is a Coast Guard Academy graduate, with a Bachelor of Science degree in Electrical Engineering. Advanced degrees include a Master of Science in Oceanography from the University of Rhode Island, an MBA from Chancellor University, and an Advanced Diploma in Maritime Law from the IMO International Maritime Law Institute. He is a graduate of the Joint Military Attaché School and holds his Joint Professional Military Education certificate from Air University. He was an MIT Seminar XXI National Security Fellow in 2018-2019.

A career icebreaker sailor, POLAR STAR is CAPT Woityra's second command, and fourth Polar Icebreaking tour. He has spent more than a decade breaking ice at sea. Prior to assuming command of POLAR STAR in 2020, he served as Executive Officer on board. He led CGC HEALY on five Arctic research missions, including her historic 2015 expedition to the North Pole, the first time an unaccompanied U.S. surface vessel had reached the top of the world. He served for three years as Commanding Officer of CGC NEAH BAY in Cleveland OH. While commanding NEAH BAY, he established a cooperative program with Bowling Green State University that led to his crew earning more than 60 college credits for participating in a lake sampling partnership. He served as Executive Officer on CGC THUNDER BAY out of Rockland ME and previously on POLAR STAR as Marine Science Officer, where he made one Antarctic and two Arctic deployments. He also served as a research fellow on the Arctic 100 Northwest Passage expedition aboard the Finnish icebreaker NORDICA.

Captain Woityra's shore assignments include Program Manager for Coast Guard icebreaking, where he set priorities establishing where, when, and why the Coast Guard breaks ice. He also served at the International Ice Patrol, tracking North Atlantic icebergs over the Grand Banks of Newfoundland and two years as Coast Guard Attaché to Malta, where he advised the U.S. Ambassador and Armed Forces of Malta on maritime concerns and taught Search and Rescue Coordinator classes at the Maritime Safety and Security Training Centre.

Captain Woityra's personal awards include the Defense and Coast Guard Meritorious Service Medals, Department of State Meritorious Honor Award, and various other decorations. In 2018, he was honored as Distinguished Alumnus of the Year by his high school, and received the Alumni Achievement Award from the Coast Guard Academy. He is a permanent Cutterman and has earned the Aviation Mission Specialist and Navy Craftmaster designations. He is a Project Management Professional, LEED Accredited Professional, and American Society for Quality Certified Manager of Quality and Organizational Excellence. He holds his USCG Merchant Mariner Master's license and is certified as a Level II Ice Navigator. He is admitted as a National Fellow of The Explorers Club and an Associate Fellow of The Nautical Institute.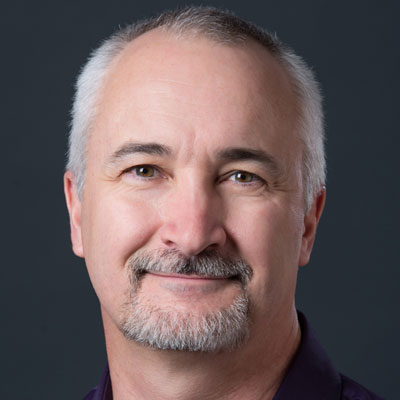 John Parker
Canadian Ice Services
John Parker
John Parker is a Director within the Meteorological Service of Canada (MSC) and responsible for the Canadian Ice Service, two weather centres in Atlantic Canada, including the Canadian Hurricane Centre and for service delivery in that region.  John has been Director for over four years now and has his origins in meteorology, starting with the MSC in 1987.  He has spent his career in a variety of forecasting and service areas including the development of a Program focusing on outreach and improving relationships with the media and provincial emergency management teams.  In 2009, John led a project to introduce a new international maritime safety service to the Arctic, known as the METAREAs.  In his current role as Director, he has become a member of the International Ice Charting Working Group, as well as a co-Director with the North American Ice Service…an agreement of cooperation and co-production with the US National Ice Center and International Ice Patrol.  John's activities in the international community include; co-lead a collaborative bi-lateral marine services agreement between Canada and the USA; a member of the World Meteorological Organization's (WMO) Regional Association-IV Hurricane Committee; and represents Canada as a vice Chair on the WMO Standing Committee for Marine Meteorology and Oceanography which includes maritime safety services under its purview.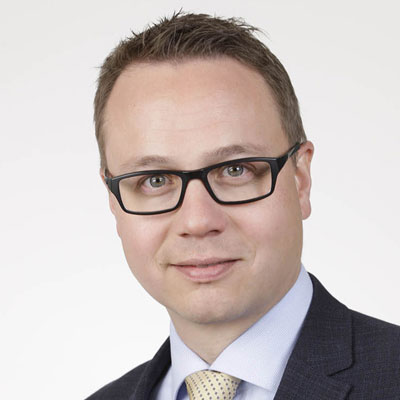 Jukka Salminen
Aker Arctic Technology Inc.
Jukka Salminen
Mr. Jukka Salminen is Sales Manager of Aker Arctic Technology Inc. He has joined the company 2017.
He is a Master Mariner and a DP operator. He started his career at sea 1997 and since that he has served onboard several types of vessels, including Icebreakers, multipurpose icebreakers oil tankers, ferries, yachts, cruise ships and offshore supply vessels. 
Prior to joining Aker Arctic he worked as a chartering manager for Arctia Offshore Ltd.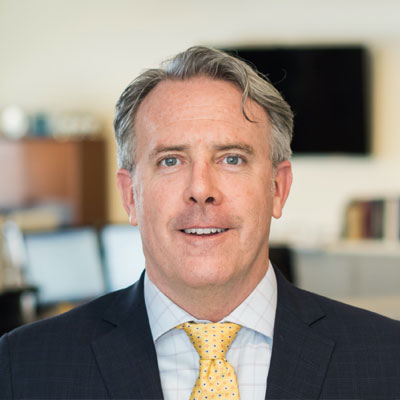 Christopher Hughes
Christopher Hughes is a partner at Schuyler Line Navigation Company, and leads the company's vessel operations department. Chris has a BSc in Meteorology & Oceanography from SUNY Maritime College at Fort Schuyler. Chris holds a 3rd Mate's license and sailed ocean-going vessels under various flags. Prior to joining Schuyler Line, Chris operated a fleet of six chemical and product tankers for Hiltveit Associates of New York.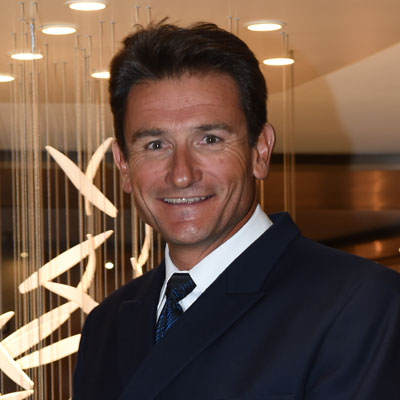 Patrick Marchesseau
Ponant
Captain Patrick Marchesseau
Captain Patrick MARCHESSEAU is an experienced shipmaster of 19 years as master, including 12 years in polar region (Arctic & Antarctica). He was born in France, he graduated from the French Merchant Marine Academy of Marseille and he studied as well at the United States Merchant Marine Academy of Kings Point, New York. In 1998, he got the Master certificate of Ocean Seagoing Vessel.
He started his career as officer onboard passenger's vessel in 1993 and he got promoted as master in 2003.
He is working for PONANT, a French expedition cruise company since 2003.
In 2008, Captain MARCHESSEAU was master of the sailing vessel "LE PONANT", when she was hijacked by Somali pirates, during one week.
Between 2010 & 2011, he was the captain of the MS "Turanor Planetsolar", the 1st solar- powered boat ever to circumnavigate the globe.
Sailing as master in Antarctica Peninsula and Svalbard, East & West Greenland, Baffin & Ellesmere Island, North West & North East Passage, he got the Polar Advanced certificate & Qualified Ice Navigator (Transport Canada).
Captain MARCHESSEAU followed the construction in Norway of the PC2 Icebreaker "Le Commandant Charcot" and he is presently master of this vessel.
Captain MARCHESSEAU's personal awards include the Medal of "Chevalier of the Légion of Honour" & Medal of "Chevalier of the Mérite Maritime ».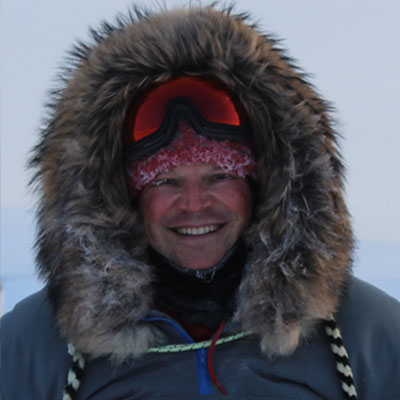 Whitney Lackenbauer
Canada Research Chair
P. Whitney Lackenbauer, Ph.D
P. Whitney Lackenbauer, Ph.D., is Canada Research Chair in the Study of the Canadian North and a Professor in the School for the Study of Canada at Trent University, Ontario, Canada. He is network lead of the North American and Arctic Defence and Security Network (NAADSN – www.naadsn.ca) and served as Honorary Lieutenant Colonel of 1st Canadian Ranger Patrol Group from 2014-2020. He has (co-) written or (co-) edited more than fifty books and more than one hundred academic articles and book chapters, many of which explore Arctic history, policy, sovereignty, and security issues. His recent books include The Joint Arctic Weather Stations: Science and Sovereignty in the High Arctic, 1946-72 (co-authored, 2022); Lines in the Snow: Thoughts on the Past and Future of Northern Canadian Policy Issues (co-edited 2022); On Thin Ice? Perspectives on Arctic Security (co-edited 2021); and Breaking Through? Understanding Sovereignty and Security in the Circumpolar Arctic (co-edited 2021). www.lackenbauer.ca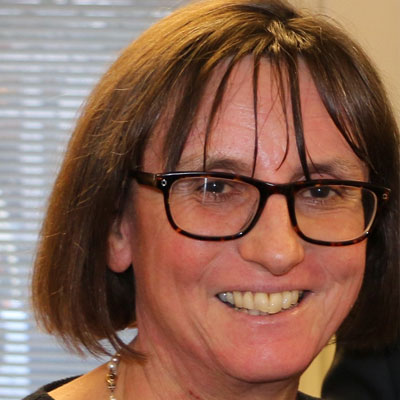 Bridget Hogen
The Nautical Institute
Bridget Hogan
Bridget Hogan has just retired as Director Publishing Information for The Nautical Institute, where she was responsible for the Institute's 100 plus book titles, its magazine production and its marketing and communications. She has been involved with the publishing industry for more than 45 years and has worked in the maritime industry in various roles for over 40 years.
She is now working as the Institute's 50 the anniversary events consultant, helping to steer through the year's celebrations around the world. She is also working with the International Chamber of Shipping on diversity and inclusion.
After starting her career in newspapers, Bridget moved maritime. She was appointed a News Editor at 21 and then moved to Lloyd's List as its senior shipping writer. From there she moved to the shipping industry. After working for a shipowner, developing the group's newbuild and offshore programmes, she set up her own consultancy.
During that time, she worked in projects, marketing and communications for, among others, shipowners, ship managers, a flag state, ports, the Baltic Exchange, Lloyd's Register of Shipping, the Oslo Stock Exchange, and the Renault Group. 
Bridget has also edited Marine Money and a local newspaper, contributed to a number of international maritime and related journals around the world and has trained and mentored many over her career. After moving to LR Fairplay to manage third party publications, she joined the Institute 14 years ago.
The Nautical Institute publishes a variety of books on best practice, aimed at its membership and those in the general maritime community who have an interest in the control of sea-going vessels. Its books are written by serving mariners and other experts and are rigorously peer reviewed before publication.
The Institute is an international representative body for maritime professionals involved in the control of sea-going ships. It provides a wide range of services to enhance the professional standing and knowledge of its members who are drawn from all sectors of the maritime world. Much of this is through the promotion of best practice.
One of the ways the Institute helps to disseminate this best practice through its publications.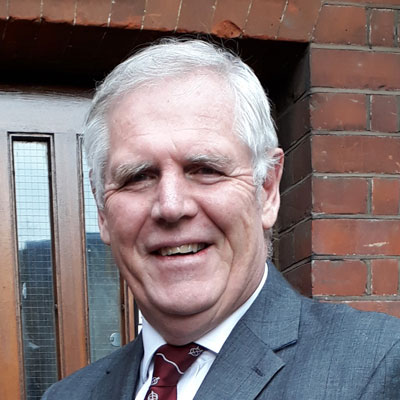 John Lloyd
The Nautical Institute
John Lloyd FNI CMMar
Captain John Lloyd has been Chief Executive of The Nautical Institute since May 2017 having formerly been Chief Operating Officer.  
Previously he was Professor, Maritime Training at the Australian Maritime College (AMC).  In 2014 he inaugurated a new maritime college in Angola following a two-year development programme developed in conjunction with the City of Glasgow College and Sonangol Shipping.
Prior to this he held appointments as: Chief Executive Officer of the Vanuatu Maritime College in Santo, Vanuatu; and senior posts at Flagship Training Limited and Warsash Maritime Centre.
John is a Master Mariner and served as a Marine Pilot in Namibia from 1994 – 1995.  He is a Master of Business Administration, a Freeman of the (UK) Honourable Company of Master Mariners a Younger Brother of Trinity House and a Chartered Master Mariner.
He travels extensively representing the work of The Nautical Institute and sharing his passion for safer shipping and professionalism in the maritime sector.
His ambition is to grow the membership and influence of The Nautical Institute as the leading professional body for mariners.  In doing so he Chairs the Human Element Industry Group of NGOs from the IMO and works on initiatives to develop the Institute's contribution to professional standards.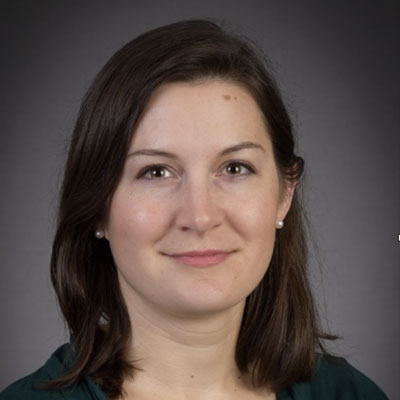 Rebecca Pincus
Center for Naval Warfare Studies
Rebecca Pincus, Ph.D.
Assistant Professor, Strategic and Operational Research Department
Dr. Pincus is an assistant professor in the Center for Naval Warfare Studies (CNWS) at the US Naval War College (NWC). Within CNWS, she is a member of the Brodie Group in the Strategic and Operational Research Department (SORD). She is currently detailed to the Office of the Secretary of Defense (Policy), in the Office of Strategy and Force Development, as an Arctic and Climate Strategy Advisor.  
Her areas of research lie at the nexus of national security and the natural environment, with an emphasis on climate change and resource-based topics. Her current research interests center on the strategic implications of an opening Arctic, including for the North Atlantic/GIUK region and the Russian Arctic. In addition to the Arctic region, she maintains a research interest in Antarctica. Another ongoing line of effort focuses on China's involvement in global fisheries and resource development, including in the Arctic region.  
Dr Pincus previously served as primary investigator at the US Coast Guard's Center for Arctic Study and Policy, where she executed research-based projects for the Coast Guard on a range of polar topics, collaborating with a wide variety of USCG offices. She was a Fulbright Fellow in Iceland in 2015 with the Icelandic Ministry of Foreign Affairs, also working closely with the Icelandic Coast Guard and teaching at the University of Iceland. Her PhD and postdoctoral position at the University of Vermont were funded through the DoD Minerva program.  
Her work has appeared in the RUSI Journal, SSQ, Polar Journal, Polar Geography, War and Society, War on the Rocks, Proceedings, and more. In 2015, Yale released Diplomacy on Ice: Energy and the Environment in the Arctic and Antarctica, co-edited with Dr. Saleem Ali. Dr. Pincus completed her PhD at the University of Vermont's Rubenstein School of the Environment and Natural Resources, including a M.S. She also holds a M.S. in Environmental Law from the Vermont Law School.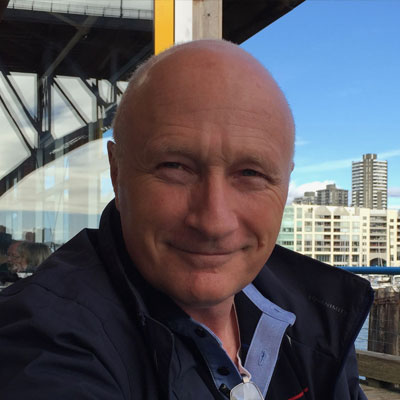 Nigel Greenwood
Greenwood Maritime
Nigel S. Greenwood
RAdm Nigel Greenwood, RCN (Ret'd), is a 37-year veteran of the Canadian Armed Forces. He holds a BSc in Physics and Oceanography from RRMC and an MA in International Studies (with Distinction) from King's College London. 
In the course of his military career, RAdm Greenwood served as a surface warfare officer, specializing in Navigation, Air-Control and Anti-Submarine Warfare. He held commands at ship, base, fleet and formation levels. During the 2010 centenary he was the Deputy Commander of the Royal Canadian Navy. In his final appointment as Commander Maritime Forces Pacific, he was responsible for Canada's western maritime defences and coordination of joint military response to domestic contingency operations in BC. 
Since retiring from the RCN, RAdm Greenwood has established a successful consultancy in maritime risk assessment, security, operations research and emergency response planning. He holds a current license as a Master Mariner and exercises this qualification seasonally as an Ice Navigator in the Canadian Arctic. He is also a licensed Security Consultant, bringing the strength of Harmonized Threat and Risk Assessment and other risk assessment methodologies to bear on his varied work. Clients to date include the Pacific Pilotage Authority, Transport Canada, the Canadian Hydrographic Service, the ports of Vancouver and Prince Rupert, and the BC Ministry of Transportation and Infrastructure. Recently he has also conducted analytical studies for the Centre for Operations Research and Analysis/Defence Research and Development Canada (CORA/DRDC).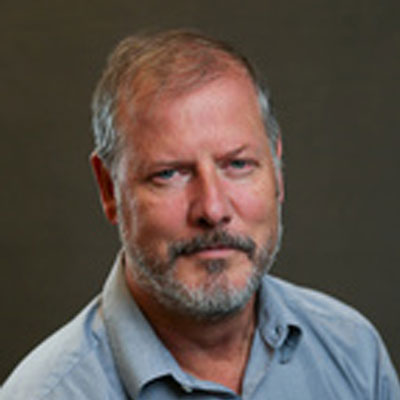 James Bond
American Bureau of Shipping
James Bond
Based in Ottawa, Canada, James is Director Polar Research and Ice Class Ships with the American Bureau of Shipping. James has worked in the marine and offshore industries for 30+ years, primarily in the fields of structural design and analysis and Rules development and Regulatory oversight. Involvement in Polar shipping and Arctic offshore exploration has been a theme throughout his career. James represented the International Association of Classification Societies (IACS) at the IMO on Polar Code, was a member of the IACS project team that updated the Polar Class structures rules, chaired the IACS Expert Group for Polar Code and works with the Arctic Council's Protection of the Arctic Marine Environment (PAME) group. James directs work at ABS' Harsh Environment Technology Center. He is a register Professional Engineer in Ontario, Canada and a Fellow of the Society of Naval Architects and Marine Engineers.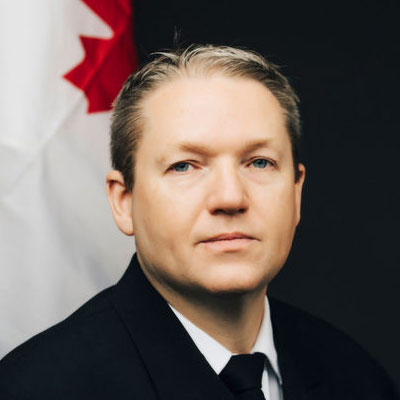 Neil O'Rourke
Canadian Coast Guard Arctic Region
Mr. Neil O'Rourke
Assistant Commissioner
Canadian Coast Guard Arctic Region
 Neil O'Rourke was appointed Assistant Commissioner, Arctic Region, Canadian Coast Guard in October 2018.  

As the Assistant Commissioner for the newly-formed Arctic Region, Neil will enhance program and service delivery in the North to better meet the needs of those communities.         
He will ensure that Northerners have a greater say in the Department's decisions and opportunities, and will honour the Government of Canada's commitment to reconciliation and   a renewed relationship with Indigenous peoples.  Neil will also build partnerships, co-develop priorities and support the voice of Northerners. 
Neil has a decade of experience working with the Canadian Coast Guard. He previously served as Senior Director, Safe Shipping and Economic Intelligence and was responsible for the development of national strategies to sustain and transform Coast Guard's marine navigation programs, including: Aids to Navigation, Marine Communications and Traffic Services, Waterways Management, and Icebreaking  and Ice Information Services. Neil was also the national lead for Arctic program policy, user fees, the implementation of e-Navigation in Canadian waters, and served as councillor with the International           Aids to Navigation and Lighthouse Authority (IALA) on behalf of Canada. He previously worked as the Director, Integrated Logistic Support and Director, Organizational Restructuring for Coast Guard. 
Over the course of his career, Neil has worked closely with Coast Guard operations, technical services, training (Canadian Coast Guard College), other Government of Canada departments, and external stakeholders (i.e. industry, communities, national and international organizations) to identify service requirements, leverage technological and operational innovations, and competently drive decisions for cost-effective, modern and domestically/internationally aligned marine navigation services. He has also led several corporate initiatives including the consolidation of five Coast Guard regions into three, and   co-led the Departmental Comprehensive Review.
Before joining Coast Guard, Neil gained significant private sector experience as a former management consultant and executive in the energy sector; specifically, with Petro-Canada Fuels.
Neil holds degrees from two Canadian universities: a Bachelor of Commerce from Carleton University (2002), and a Master of Business Administration—International Business from the University of Ottawa (2003).  Originally from Aylmer, Quebec, he currently resides with his family in Yellowknife, NT. 
Angus Fedoruk
Royal Canadian Navy
Angus Fedoruk
Lieutenant-Commander Angus Fedoruk, AFNI, is Director for Strategic Leadership Development for the Royal Canadian Navy's Naval Training Development Centre (Pacific). A Naval Warfare Officer, he has served afloat and ashore in a variety of appointments that have included instructor and manager of training, advisor on Naval personnel policy and organization, exercise evaluation where he implemented a lessons learned programme for the RCN, and has held senior leadership and Command positions at sea. He has completed the Canadian Forces Command and Staff Course, a degree in Commerce, a Master of Education, is an accredited instructor, and Certified Knowledge Manager. He has held the positions of Hon. Secretary, Hon. Treasurer, and Chair for the British Columbia Branch, and is a member of Council for The Nautical Institute.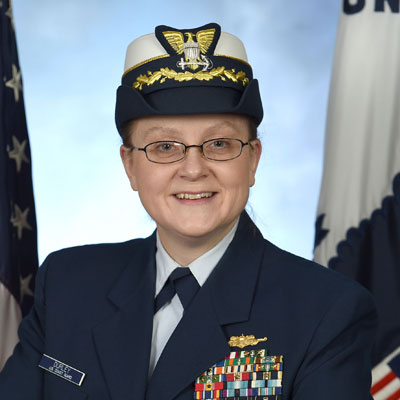 Mary Ellen J. Durley
U.S. Coast Guard
Captain Mary Ellen J. Durley
Captain Mary Ellen Durley currently serves as the Executive Assistant to the Assistant Commandant for Capability, Rear Admiral Todd C. Wiemers, at U.S. Coast Guard Headquarters in Washington D.C. Previous to this assignment, Captain Durley served as the Commanding Officer, USCGC HEALY (WAGB 20) located in Seattle, WA. HEALY is 420 feet (128 meters) in length overall (the U.S. Coast Guard's largest ship in the entire fleet) with a crew of 19 Officers, 12 Chief Petty Officers, 54 Enlisted, and berthing for 56 scientists. Each summer from June to October, HEALY, the U.S. premier high latitude icebreaking vessel, travels north to the Arctic to support of U.S. maritime security and scientific research.
Captain Durley assumed command June 2019 after having served as Chief, Office of Aids to Navigations systems at Coast Guard Headquarters in Washington, D.C. In this role, she was Program Manager for Aids to Navigation, Vessel Traffic Services, Navigation Standards, and Marine Planning within the United States Marine Transportation System.
Captain Durley's previous staff assignments include Leadership and Management School instructor and Chief, Nautical Science Section for Officer Candidate School in the Leadership Development Center at the U.S. Coast Guard Academy (New London, CT); Deputy Division Chief of the U.S. Coast Guard International Training Division at Training Center Yorktown (Yorktown, VA); and Deputy, Office of Cutter Forces (Washington, D.C).
Captain Durley has served over 14 of her 26 year Coast Guard career at sea and operational tours include Coast Guard Cutters ACACIA (Charlevoix, MI); JUNIPER (Newport, RI); SASSAFRAS (Apra Harbor, Guam)-all seagoing buoytenders; serving as Commanding Officer of a 140 foot icebreaking tug THUNDER BAY (Rockland, ME) and 225 foot seagoing buoytender ALDER (Duluth, MN); and Executive Officer in the Coast Guard's 399 foot sole heavy icebreaker POLAR STAR (Seattle, WA).
Captain Durley is a native of Potosi, Wisconsin, and she holds a Bachelor of Science in Government (U.S. Coast Guard Academy 1995) and a Master of Public and International Affairs (Virginia Polytechnic Institute and State University 2007).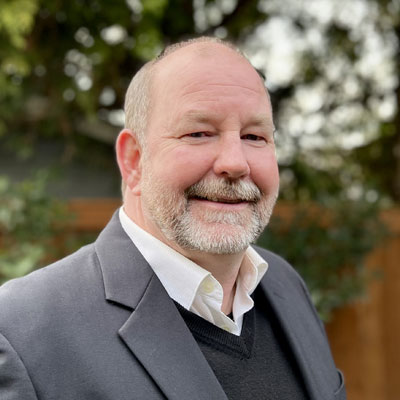 Victor Gronmyr
Martech Polar Consulting Ltd.
Captain Victor Gronmyr
Ice Navigator with Martech Polar Consulting Ltd.
Retired, in Aug 2021 with 33 years of service as Commanding Officer, from the Canadian Coast Guard, Western Region.
Master Mariner, Ice Navigator and Associate Fellow of the Nautical Institute (AFNI).
Captain Gronmyr has worked 15 seasons in the
Canadian Arctic. He has provided Ice Navigator
services to the USCG Cutter Hamilton as a CCG Liaison in 2008, Japanese Offshore Science Research Vessel Mirai in 2012, Bulk Carrier M.V. Golden Opportunity in 2016, Bulk Carrier MS Arkadia in 2017, Bulk Carrier Golden Suek in 2018, Bulk Carrier PABUR in 2020 & 2021.
In 2014 and 2020, Captain Gronmyr was a guest Lecturer at CIMAR (Center for Maritime Education and Training Center) in Valparaiso, Chile for the International Antarctic Waters Operations Course (IOAA).
21 years of successfully commanding a variety of vessels, including command of an Arctic Class icebreaker.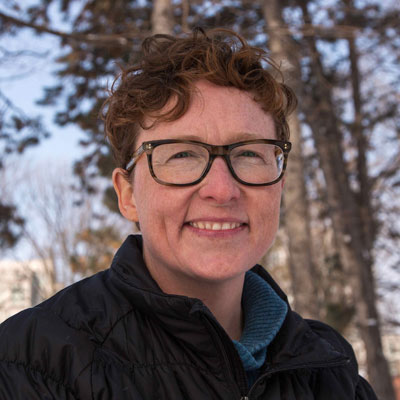 Dr. Jackie Dawson
Canada Research Chair
Dr. Jackie Dawson
Dr. Jackie Dawson is the Canada Research Chair in Environment, Society, and Policy, and is an Associate Professor in the Department of Geography, Environment, and Geomatics at the University of Ottawa. She is also a Scientific Director of the Canadian Network of Centers of Excellence, ArcticNet. She is an Applied Scientist working on the human and policy dimensions of environmental change in ocean and coastal regions and is considered an expert in Arctic shipping, Arctic tourism, and Arctic oceans governance. She has served on two Canadian Council of Academies' Expert Panels, is an elected member of the College of the Royal Society of Canada and is a Fellow of the Royal Canadian Geographic Society. She led the drafting of the 2018 G7 science statement focused on Arctic oceans and resilient communities, is a lead author on the IPCC AR6 and recently won the prestigious 2020 SSHRC Impact Connection award.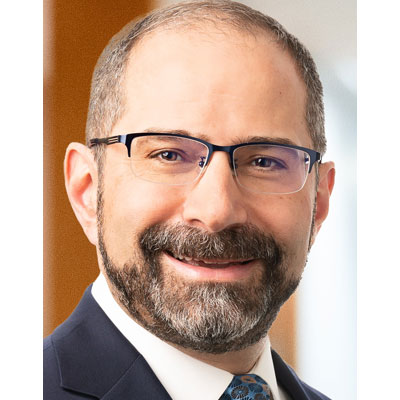 Jason Hicks
Jason is a senior business lawyer and partner at Vancouver-based Bernard LLP, Canada's largest law firm focused on maritime law and industry.  Jason advises clients in Western Canada and the Arctic on a wide range of business law matters, including the development, construction and operation of maritime and transportation infrastructure, vessel design, construction and repair, and vessel sales, purchases and charters.  Jason's clients range from small local businesses to government entities, coastal indigenous nations, and large international corporations.  Outside the practice of law, Jason enjoys travel and outdoor activities such as hiking and sea-kayaking with family and friends.  Jason's litigation colleagues at Bernard LLP advise clients on matters such as vessel and marine infrastructure damage claims, vessel deficiency and repair disputes, ship-source oil pollution events, and fisheries regulations, as well as commercial disputes arising in a maritime industry context.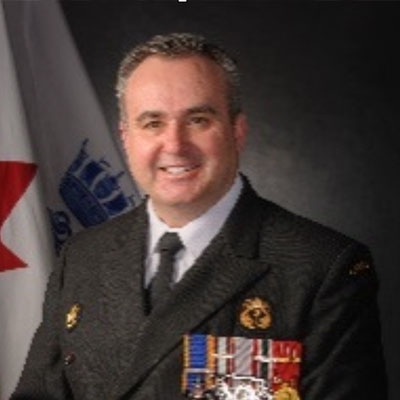 Corey L.E. Gleason
Commander, Royal Canadian Navy
Commander Corey L.E. Gleason MMM, CD
Hailing from Welland Ontario, Canada, Cdr Gleason enlisted the Royal Canadian Navy 8 August 1985. He trained as a Naval Signalman in Esquimalt BC and was posted to HMCS PROTECTEUR in Halifax N.S. While in Halifax he served in multiple ships, participated in many NATO exercises and was support staff to Standing Naval Force Atlantic.
In 1991 he was recruited to Maritime Forces Pacific to serve in the Training Squadron. While serving in Esquimalt B.C. he was crew to a series of classes of ships, highlighted by HMCS OTTAWA, where he deployed for OPERATION APOLLO in support of the war against terrorism as ship's Senior Naval Communicator. Gleason was a Ship's Team Diver and Boarding Party specialist, making a conscious effort to enhance the capabilities of the ships he served.
Gleason commissioned from the ranks in November 2003. On completion of formal Officer Training in College militaire royal de Saint-Jean & NOTC VENTURE, he served in every class of ship in service returning to HMCS PROTECTEUR as their Navigator and HMCS OTTAWA as their Combat Officer and Executive Officer.
Cdr Gleason's first Command was fittingly to HMCS YELLOWKNIFE. He proudly served as a roving Ambassador to the City of Yellowknife and the peoples of the North-West Territories and visited the City of Yellowknife multiple times.
Gleason joined the fight against humanitarian and disaster relief, global terrorism, and the illegal distribution of narcotics in South and North America supporting Joint Interagency Task Force South throughout their time in service.
Rudely interrupted twice by shore postings inland, Gleason generally remained on the wet list serving in Sea Training as Operations Officer and Executive Officer mentoring and leading newly trained and appointed officers in their new roles.
Mentored by Canadian Coast Guard "greats" like Norman Thomas, Anthony Potts, Rich Marriott and supported by NATO Allies in their own Arctic warships at sea, Gleason led the RCN back to the Arctic. Gleason commanded HMCS HARRY DEWOLF in the Arctic in dead of winter and was the first RCN Captain in more than 67 years and only the seventeenth to circumnavigate North America via the North West Passage and the Panama Canal.
He and his spouse France Chalifour of Quebec City, are tremendously proud to be part of naval history, following HMCS LABRADOR's historic journey in 1954. Cdr Gleason will continue his work and studies in the Arctic domain, as he accepts his next Command appointment to Sea Training Patrol. Gleason and his spouse currently reside in Halifax N.S. where they have the honor and privilege to continue to serve the Royal Canadian Navy.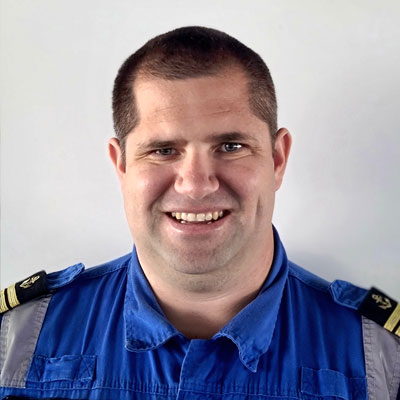 Capt Marc Pottey BIO
Marc Pottey holds a USCG Master's unlimited tonnage license. He currently serves as Master on one of Schuyler Line Navigation Company's two ice classed break bulk heavy lift vessels the SLNC York. Since graduating martine college in 2010 he has served in various roles on dry cargo ships around the world including two resupply trips to Thule Air Force Base.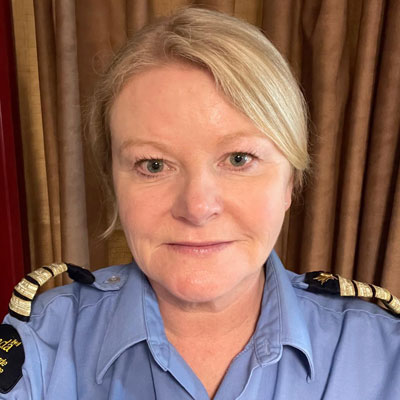 Lara Barrett
Canadian Coast Guard
Captain Lara Barrett
I have been working with Coast Guard for 22 years.  I have been Captain on many ships and have gained great experience in ice on the Great Lakes, St Lawrence River, the Gulf of St Lawrence and the Arctic.  I have spent the last 3 years as Captain of the CCGS Terry Fox which sails in Canada's Arctic during the summer and fall seasons.  This summer I will take command of the CCGS Jean Goodwill which is an icebreaker that is named after an indigenous nurse.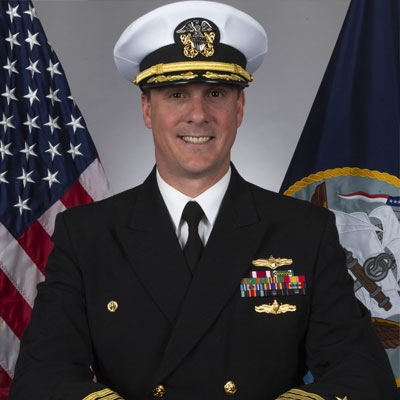 Casey Gon
Naval Ice Center
Commander Casey J. Gon, USN
Commanding Officer, Naval Ice Center
Commander Gon, a native of Buffalo, New York, graduated from the Naval Academy, earning a Bachelor of Science in Economics in 2003.  
After receiving a commission from the USNA, CDR Gon served as the Auxiliaries Officer and First Lieutenant on USS STETHEM (DDG 63), earning his Surface Warfare Officer designation.  He transferred to USS GERMANTOWN (LSD 42) and served as the Navigator. Upon completion of his tour on GERMANTOWN, CDR Gon transferred to Officer Training Command-Newport as a Class Officer and Navigation instructor and earned a Master of Business Administration from Salve Regina University in 2009.  
In 2010, CDR Gon laterally transferred to the METOC community and attended the Naval Postgraduate School earning a Master of Science in Physical Oceanography and Meteorology in 2013. In 2016, CDR Gon was selected for the Ph.D. program at Naval Postgraduate School.  In 2019, CDR Gon earned his Doctor of Philosophy in Oceanography.  
CDR Gon served as Ship's Oceanographer for USS KEARSARGE (LHD 3) and Operations Officer at Fleet Weather Center San Diego. CDR Gon recently completed service in Fifth Fleet as the Fleet Oceanographer and Maritime Operations Center Executive Officer.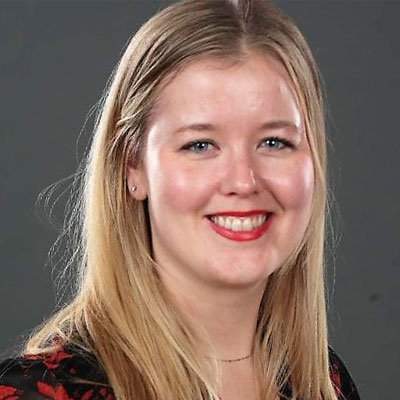 Courtney Legault
Courtney joined Fednav in 2013. After an initial posting in Risk Management, in 2015 she transferred to the Arctic operations department. In 2020, she was made Manager of Arctic Operations and is responsible for the day-to-day commercial activities of Fednav's icebreaking fleet. In addition, she manages the bulk carrier export operations for the Baffinland Iron Mines project. Courtney holds an MBA from Concordia University.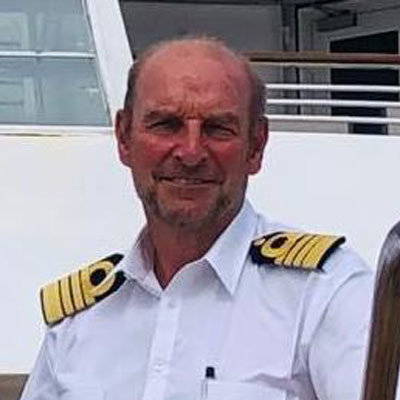 Trevor Bailey
The Nautical Institute
Capt. Trevor BAILEY, MNM FNI
 

–

 

Vice President, The Nautical Institute

With a sea-based career spanning more than 50 years, Trevor has been a Member of the NI since his cadetship.

The sea-going bits of his career have included time on tankers, ro-ro container ships, conventional and high-speed ferries, as well as cruise ships  –  and much of that time in command, having been first promoted to Master at the tender age of 31 !  Working ashore for over 20 years in consultancy, specialising in training and safety-related matters, he expanded his knowledge and experience, taking him into fields of the industry that he never thought he would get into.

Following the most recent and most technically challenging project of stretching 3 small cruise ships to make them mid-sized cruise ships, the sun has not yet set on his career, although the calls of a far-flung, worldwide family are challenging that philosophy.

And living in beautiful North Wales and enjoying time with his wife and horses, the call of the sea is never far away  …  just at the edge of the beach where the sand meets the water.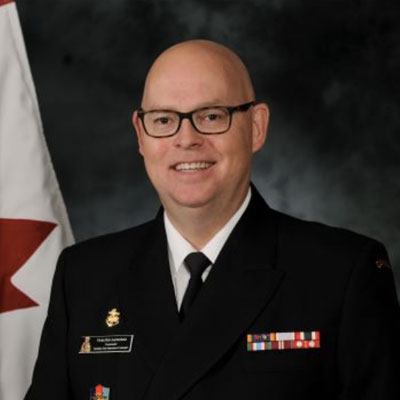 Bob Auchterlonie
Royal Canadian Navy
VICE-ADMIRAL J.R. AUCHTERLONIE, CMM, CD
COMMANDER CANADIAN JOINT OPERATIONS COMMAND
(/dgmc/doc/images_dsa/auchterlonie-jr-vadm-2021-6-17.JPG)
Vice-Admiral Bob Auchterlonie was born in Cumberland, British Columbia in 1969. He entered the Canadian Armed Forces (CAF) in 1987 as a Regular Officer Training Plan (ROTP) cadet and graduated from the Royal Military College of Canada in 1991 with a BA in Economics and as Captain of the Varsity Hockey Team.
Since commissioning in the Royal Canadian Navy (RCN), Vice-Admiral Auchterlonie has seen the world! He has spent time in every province and territory in Canada, sailed in every ocean around the globe and touched every continent. Operationally, Vice-Admiral Auchterlonie completed his Naval Warfare Officer training in 1992 and was fortunate to spend the bulk of the next two decades at sea in Her Majesty's Canadian Ships in both the Pacific and Atlantic Fleets. He has spent considerable time in the Indo-Pacific Region deploying five separate times and engaging with all of our partner nations.
Vice-Admiral Auchterlonie has commanded ships and formations within the RCN and
CAF at every senior rank level. He had the honour to Command HMCS FREDERICTON
(2007-2009), Canadian Forces Base Esquimalt (2012-2013), the Canadian Pacific Fleet
(2013-2015) and Maritime Forces Pacific / Joint Task Force Pacific (2018-2021). He has also been fortunate to serve in senior Joint command appointments including as Deputy Commander of Canadian Joint Operations Command (2016-2018) and Deputy Commander of the Coalition Combined Joint Task Force RIMPAC in 2018.
Vice-Admiral Auchterlonie has previously served 4 tours within National Defence Headquarters in Ottawa, namely as a Staff Officer within the Naval Staff (2004-2005), as Director within the Chief of Programme within the Vice Chief of the Defence Staff Group (2010- 2012), as Director General within the Strategic Joint Staff (2015-2016) and recently as Deputy Commander Canadian Joint Operations Command (2016-2018). Promoted to his current rank in April 2021, he has returned for a fifth tour in Ottawa as Commander Canadian Joint Operations Command.
Vice-Admiral Auchterlonie is a graduate of the Canadian Forces Command and Staff College (2004), the Naval Command College at the US Naval War College (2010) and has completed a Master's Degree in Defence Studies (MDS) at the Royal Military College of Canada (2004). He is also a graduate of the Senior Executives in National and International Security program at Harvard University (2016), a fellow of the US GOFO Capstone (2016) and Pinnacle (2019) Programs, and is an alumni of both the Asia-Pacific Center for Security Studies (2018) and Near-East Centre for Security Studies at National Defence University (2019). He was invested as an Officer of the Order of Military Merit in 2013 and promoted within the Order to the Rank of Commander in 2020. Extremely proud of his Vancouver Island roots, Vice-Admiral Auchterlonie was inducted into the Comox Valley Walk of Achievement in 2020.
Vice-Admiral Auchterlonie is married to his very supportive and understanding wife and they have managed to raise two well-travelled and accomplished sons.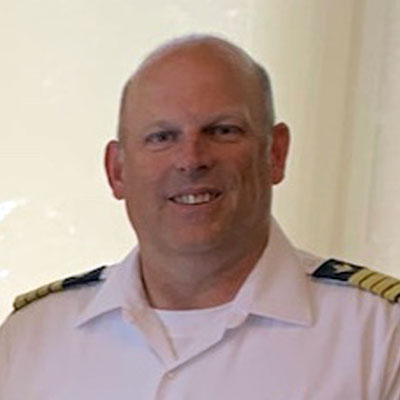 Richard Marriott
The Nautical Institute
Captain Rich Marriott
Captain Rich Marriott is an experienced shipmaster and ice navigator. He holds a Master Mariner with 35 plus years of experience at sea on fishing vessels, tugs, government vessels and is an experience ice navigator. Rich is a hawse-piper completing all his trade qualifications by self study starting his career as seaman to his current role as Commanding Officer aboard the Canadian Coast Guard Ship Sir Wilfred Grenfell. Rich was involved in the Canadian Arctic discoveries of Sir John Franklin's ship's Erebus and Terror in 2014, 2016, respectively.
Rich is an associate Fellow of the Nautical Institute and is the Chair of Nautical Institute of British Columbia. Rich also servers as Aides-de-Camp to the Lieutenant Governor of British Columbia – Her Honour Janet Austin. Rich is a true west coaster growing up in Victoria and sailing for most of his career on the BC Coast and Western Arctic.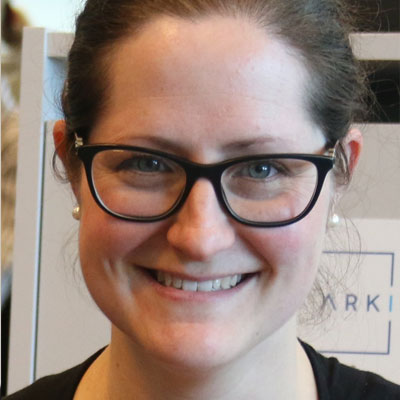 Pascale Bourbonnais
Fednav
Pascale Bourbonnais
Pascale Bourbonnais, M.Sc. Geography, joined Fednav in 2011 as part of the Ice Services team (formerly Enfotec). She holds an expertise in ice dynamics and navigation in ice and sailed on Fednav icebreakers in Canadian Arctic waters on numerous occasions. She provides ice information support to Fednav vessels sailing in ice-covered water and works on development of future Arctic shipping projects with the company. She is also involved in research and development activities, namely with ArcticNet, the International Ice Charting Working Group and through projects with academia and governmental organizations.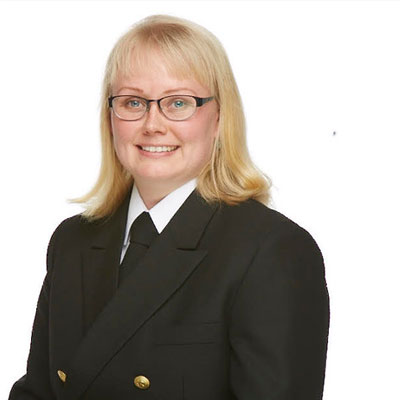 Hanna Kujala
Martech Polar Consulting
Hanna Kujala
Captain, Ice Navigator with Martech Polar Consulting, AFNI and SDPO.
Hanna Kujala has a master's degree in Maritime Management, besides being a Master Mariner. 
She works as a Captain on an Ice breaker / Ice management vessel, where she was the first western female Captain to take a vessel through the Northern Sea Route from Bering Strait to Kirkenes, Norway in 2013.  She has been doing Ice Navigator tours for Martech Polar since 2016 with m/s Golden Opportunity, m/s Nordic Orion, m/s Federal Tambo and m/s Elena VE. During 2021 she took part in the sea trials program of the Australian Antarctic supply and research ice breaker Nuyina. Ice has been a big part and passion of her life since 2004.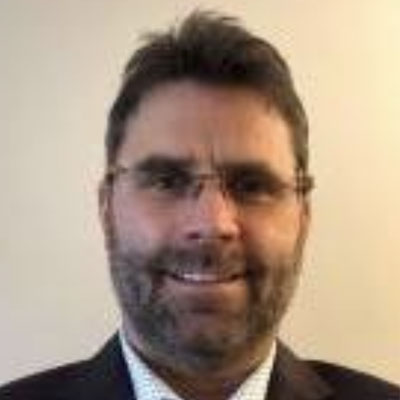 Todd Frederickson
Transport Canada
Todd Frederickson
Regional Director Marine Safety and Security
Prairie and Northern Region – Winnipeg
Transport Canada
I have been with the Government of Canada for over 28 years, 20 of which have been with Transport Canada. I have held positions with increasing responsibilities in Policy and Programs within Transport Canada and have experience with Arctic transportation policy, funding programs for infrastructure in the Arctic, as well as resource development project reviews in Canada's Arctic. I assumed the role of Regional Director Marine Safety and Security in the Prairie and Northern Region of Transport Canada 2018, and work out of the regional office in Winnipeg, Manitoba.
Thank you to all of our generous sponsors.  Together they make our conferences possible.
International Platinum

Sponsors
Several opportunities are available to help you achieve your specific objectives and enhance your outreach at this international event. Regardless of your budget, we have an opportunity that will fulfill your requirements and ensure an excellent return on investment.